What is an e-commerce theme?
E-commerce themes are design templates that merchants can apply to their online stores. Strategic use of themes can enhance a store's appearance, branding, and shopping experience.
E-commerce themes explained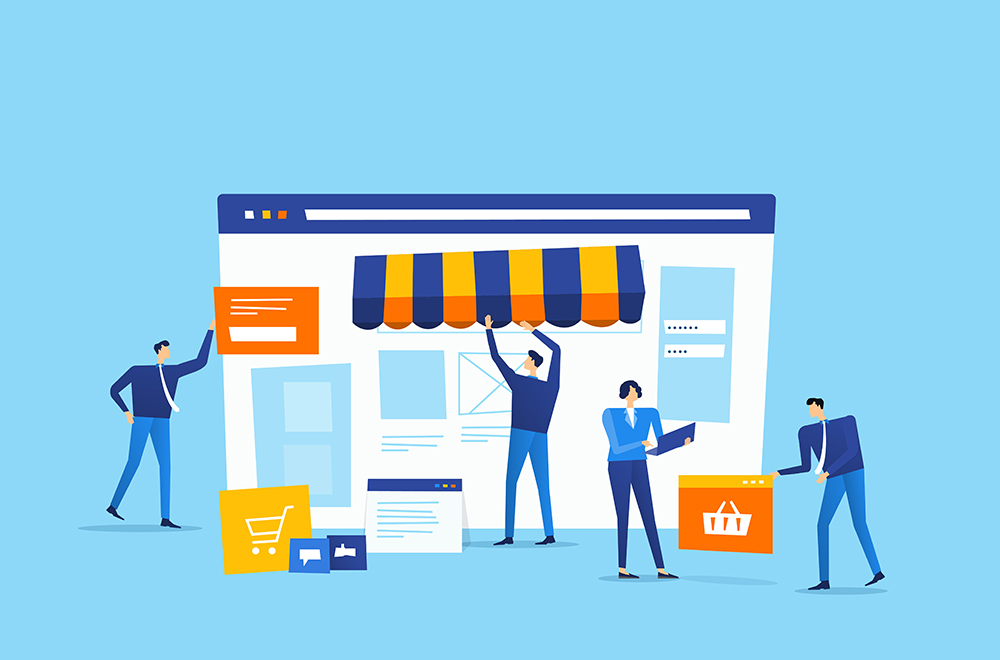 Almost half of shoppers visiting an online store think that a website's design directly reflects the brand's credibility. Adobe's research reveals that 38% of users stop engaging with websites that have an unattractive layout. Up to 66% prefer viewing a beautifully designed page instead of a simple layout. These statistics highlight how much consumers value a website's appearance and how visual appeal directly impacts brand image, shopping experience, and sales.
Themes are professionally-made designs that merchants can instantly apply to their websites. These pre-made templates have all the necessary features for an online store to function well. Themes allow creating product pages, landing pages, and a shopping cart for customers in a clean, consistently designed structure. Many templates also provide broad customization and mobile optimization options to fine-tune the store further. Entrepreneurs need only to install the theme, and their store is all set.
The value of themes
Merchants benefit significantly from the use of themes. It simplifies the entire process of website building. Entrepreneurs can launch their stores within minutes instead of spending weeks developing a website from scratch. Drag-and-drop page builders also allow those without any coding knowledge to build their sites for faster market entry. Plus, with the wide variety of available design templates, entrepreneurs can choose a theme that suits their branding and messaging to a tee without looking too generic.
There is also the factor of cost. Hiring a developer or digital agency to build a website could cost thousands of dollars. Themes serve as a practical alternative to that practice. An e-commerce theme can help a seller get their store up at a fraction of typical web development expenses – and, in some cases, at no cost.
Regular updates from developers are another upside of using themes. These tweaks ensure that merchants stay on top of the latest SEO practices, design trends, and technology developments. In turn, the online business remains relevant and appealing to its customers, even without the entrepreneur's conscious effort.
Cafe24's themes are optimized for conversions
Themes play a crucial role in Cafe24's comprehensive store-building products and services. In the company's Theme Store, merchants can choose from over 240,000 free and paid pre-made online store designs that cater to a wide range of niches. Whether the business sells food, clothes, or something else entirely, there are many suitable options. More than 24,000 professional design agencies participate on the platform, creating new templates that meet current design trends and technical standards.
For those who prefer to create their own customized store design, the tool Edibot Themes is the best option. It streamlines the website building process with its straightforward drag-and-drop system, allowing merchants to craft tailored storefront designs without prior knowledge of CSS or HTML.
The Theme Store and Edibot Themes feature templates optimized for both PC and mobile environments. This level of optimization helps make the shopping experience smooth and seamless. In turn, online storefronts are more likely to convert visitors into paying customers. These tools prove that Cafe24 remains true to its commitment to helping merchants succeed through convenient, intuitive, and innovative solutions.