The Cafe24 Store is the stepping stone to business growth
The Cafe24 Store is an online space where developers can sell their e-commerce apps to Cafe24's 1.7 million DTC merchants. How are developers growing their business through the Cafe24 Store? Here are the stories of two developers as they were told during the "Cafe24 Developers Seminar 2019."
The Cafe24 Store is a game-changer in settling B2B sales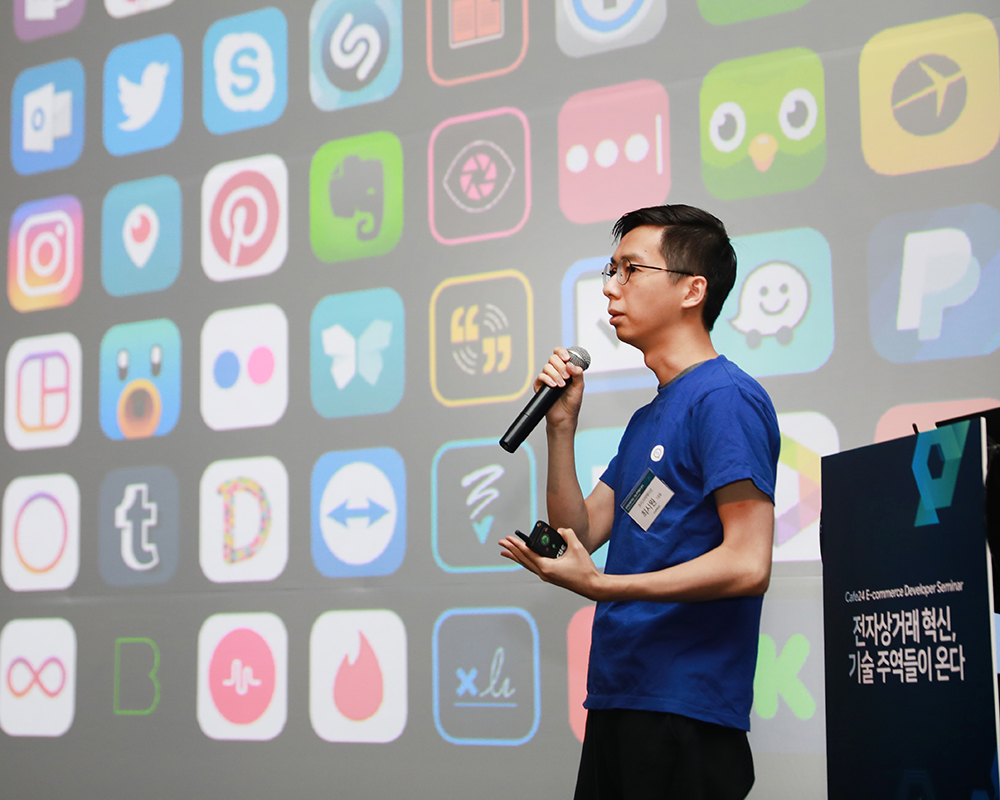 Siwon Choi, CEO of ZOYI Corporation
"ZOYI Corporation offers a service called Channel Talk. Upon installation, a floating chat button appears on the online storefront. Visiting customers can click this button at any time for assistance. Channel Talk is not only a customer service tool but also has a marketing function. It categorizes customers according to specific criteria and proactively interacts with them to make recommendations or answer questions, leading to sales.
Many DTC brands started using Channel Talk following ZOYI's collaboration with Cafe24. Developers consider the retention rate – or repurchase rate – to be critical. Considering this, Channel Talk is doing very well, continuously showing a steady retention rate of 97% to 99% every month.
The Cafe24 Store is a win-win platform for both Cafe24 and developers. Usually, the highest expense for B2B business is sales. Anything that can reduce sales costs can be considered a game-changer. It is extremely difficult to meet with each DTC brand in person to sell our service. Here is where the Cafe24 Store comes in to make things easier. By registering Channel Talk on the Cafe24 Store, our service becomes available for easy download for hundreds of thousands of DTC businesses at once.
Also, developers can easily import key data such as order, shipment, and product information from the API (Application Programming Interface) integration with Cafe24. There is a concept called Mash-Up, which is an act of creating an entirely new service by combining the data and contents from different companies offering open API. Cafe24's open API allows for much more advanced Mash-Up capabilities.
Cafe24 cannot create all the functions needed in the e-commerce sphere on its own. Although they have many developers, they also have specific areas of focus. I believe it is much more worthwhile for Cafe24 to focus on its fundamentals while establishing third-party ecosystems that are essentially driving toward a shared goal."
Efficient customization made possible through apps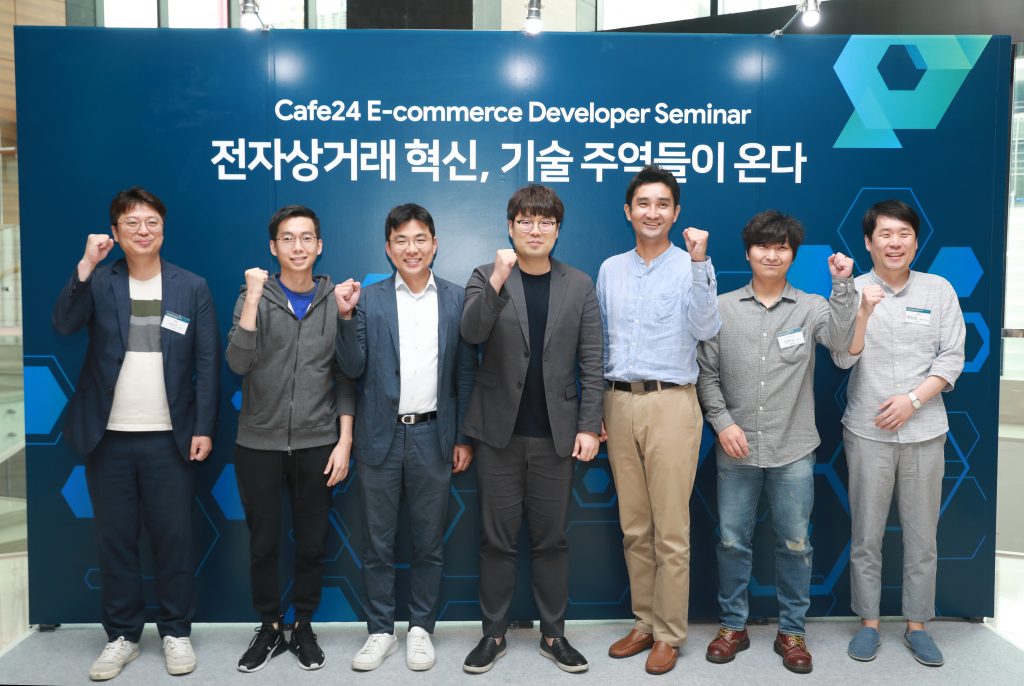 Bokseong Kim, CEO of Masterskin
"Masterskin has been selling DTC store templates through the Cafe24 Store since 2016. We have grown exponentially and now service about 700 merchants. We are currently focusing on developing apps for the Cafe24 Store.
There tend to be a lot of customization or update requests for DTC store templates because of changing trends. Fulfilling these requests come at an additional cost, which includes personnel expenses. Most of the time, DTC businesses are not very happy about the extra fees. Meanwhile, it is also difficult for Masterskin to go about its business if it receives too many customization requests.
Consequently, we put in a lot of thought on how to efficiently manage such time-consuming tasks. So we decided to utilize the Cafe24 Store and apps to take care of these additional requests. Based on our experience in selling templates, we were able to develop apps in a relatively short amount of time with low costs.
We have developed six apps so far and are currently working on two more. The increase in installation rates and revenue for our Tagalong Option Bar app convinced us that we have business potential in the Cafe24 Store. Our current goal is to develop an app that gives merchants diverse template choices. This app will allow them to further boost their sales – all without the help of a professional designer."
About Cafe24's open API and Store
Through Cafe24, partners can develop, integrate, and sell services that are necessary for merchants to run their online business. Cafe24 provides open API that partners can utilize to create solutions and services that can conveniently be integrated into Cafe24's platform. Moreover, partners can make their services available for Cafe24's 1.7 million online merchants through the Cafe24 Store. Already, various partner services like big data-based marketing, AI chatbots, logistics management, and promotional events are offered through Cafe24.