Productivity determines the success of small businesses
For startups and small businesses, increasing productivity goes beyond simply cost-cutting and directly affects their businesses' future. How is Cafe24 enhancing its platform to help business productivity?
How small businesses can be more productive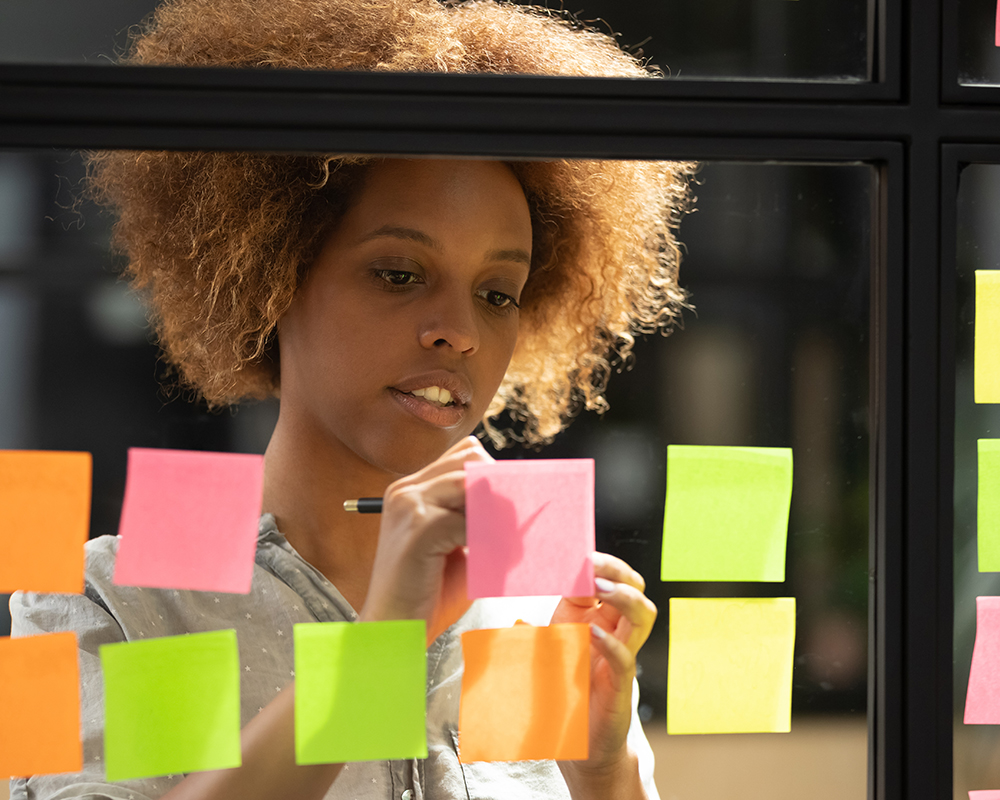 Merchants that run online Direct-to-Consumer (DTC) stores perform repetitive, simple tasks throughout the day. Even when they have product images ready, they must still upload the products onto the store, categorize product type, and enter product details. This process takes about 10 minutes per product. When orders come in, they must confirm the order details, check the inventory, pack products, schedule parcel pick-ups, and hand over parcels to couriers. In addition, they place orders with suppliers, manage customer service, develop new products, and conduct promotional campaigns. The more orders that come in, the more work builds up for each of these steps.
Merchants are always pressed for time juggling all these tasks while being short-staffed. For small businesses, improving productivity is not just about cutting costs but a matter of success or failure.
Therefore, they should leverage various tools to survive. Even without a team of in-house developers, they can boost business productivity and automate much of their operations by utilizing a wide selection of functions and Software as a Service (SaaS) offered by e-commerce platforms.
Marketing, among other areas, implements automation the most to boost productivity. Invesp, a marketing consultancy, cited recent studies showing that companies using various tools for marketing automation experienced a 14.5% increase in sales productivity and a 12.2% reduction in expenses.
Businesses today utilize a variety of productivity tools, including collaboration services like Slack, Notion, and G Suite.
The challenge is figuring out how to find a productivity tool that works for the business, integrate it with other technologies, and streamline the work process to maximize productivity.
Cafe24's productivity tools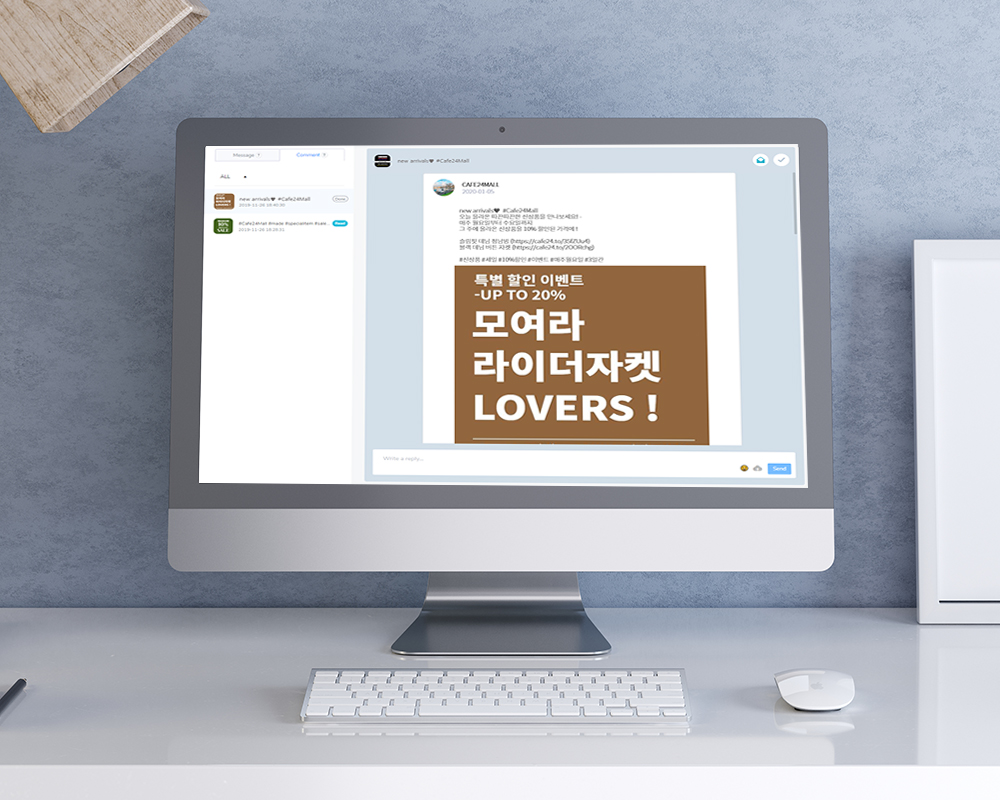 Global e-commerce platform Cafe24 has been enhancing its platform to tackle the many productivity challenges that merchants face. The company offers various e-commerce-optimized tools built on artificial intelligence (AI), automation, and big data. Cafe24 continues to sophisticate its platform to integrate external tools and platforms more effectively.
Examples of such services are AI-based content editor Edibot and automation tool Recipe.
The Edibot Suite: helping merchants with content creation and social media management
Edibot uses AI to sort through, identify, and categorize hundreds of product images instantly and automatically creates a product detail page. Merchants can easily make simple adjustments to the text or image in the generated page layout. Edibot eliminates the need to move back and forth between different photo editing programs, making the entire process of uploading products to an online store much easier and faster.
Edibot Themes offers over 500 user-friendly design themes for online stores. Elements of the design can be easily edited via the drag-and-drop method. Edibot Themes also has a collection of web ad banner and pop-up page themes in different sizes and promotion types. With Edibot Themes, merchants can dramatically save costs and time on web design.
Edibot Thumbnail enables merchants to create an animated GIF file in just a few clicks without professional graphic tools like Photoshop or Illustrator. It automatically analyzes product images, identifies product colors, and generates thumbnails with color swatches. It also comes with eight free design templates.
Edibot Promotion manages all promotional activities. It evaluates past marketing activities to automatically set the next campaign's duration, name, and discount rates. It also creates pop-ups or web ad banners that can be shared via text message or posted on social media. Immediately after each event, Edibot Promotion provides a visual report using data like traffic volume, number of clicks, transactions, and sales amount.
Edibot Social allows merchants to export product details or publish posts on multiple social media platforms at once. They can manage customer comments and feedback on a single page. Through integrations with social media messengers, merchants can automate customer support responses to frequently asked questions and manage customers' order histories.
In Aug 2020, Cafe24 launched the Edibot Suite on its mobile platform. This allows merchants to oversee their business operations and create store content with the help of AI anytime and anywhere via their smartphones. Free from time and space constraints, merchants will be able to run their operations more efficiently.
Recipe: automating repetitive tasks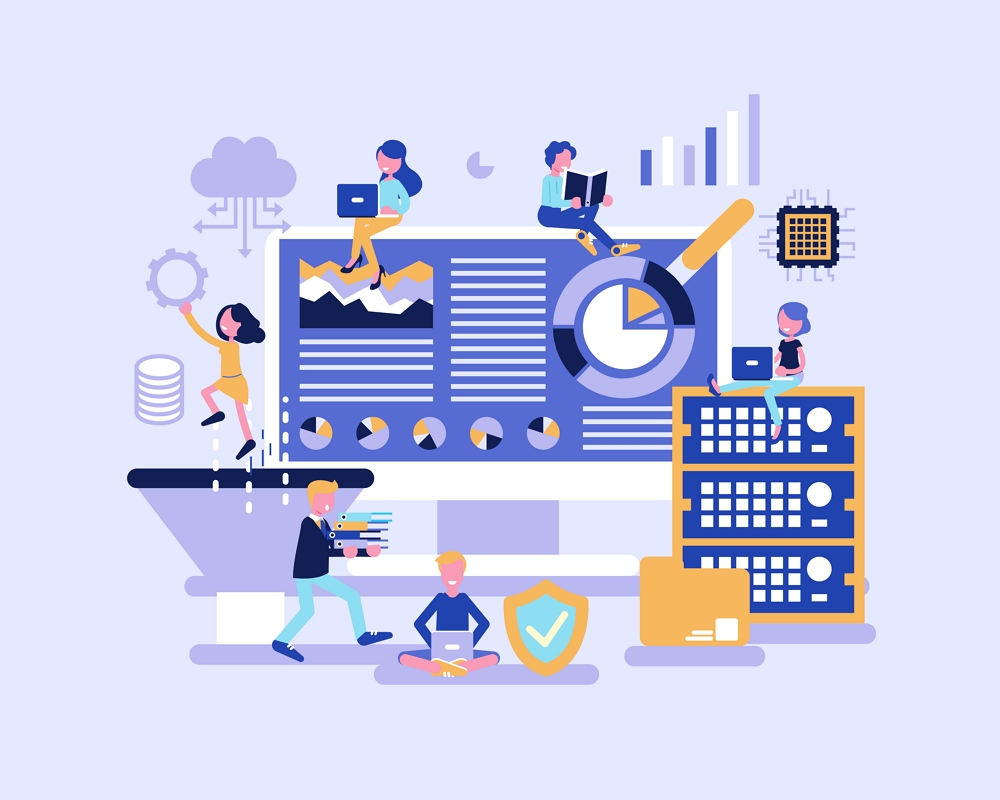 Recipe is a service that automates important yet repetitive online store management tasks with just a few clicks. By making task management more systemic, merchants can direct their resources to more creative and productive work.
Recipe automates work that requires constant supervision or manual setting. For example, it can automatically display a Sold Out label for out-of-stock products, send text message alerts to merchants about refund requests, and restore product details for re-listed products. Customer and order management, as well as product categorization, can also be automated.
It becomes even more powerful when integrated with widely-used external tools, such as Google Sheets, Slack, and Line, or other applications available at the Cafe24 Store.
"Recipe is an automation service that frees merchants from the operational aspect of their online store to focus on more creative work," said Jaesuk Lee, CEO of Cafe24. "We will continue to upgrade our services so that DTCs end up with improved efficiency, happy customers, increased sales, and business success."