Olive Young launches global DTC store on Cafe24's platform
Press release
Olive Young launches online Global Mall on Cafe24
Consumers around the world gain easier access to K-beauty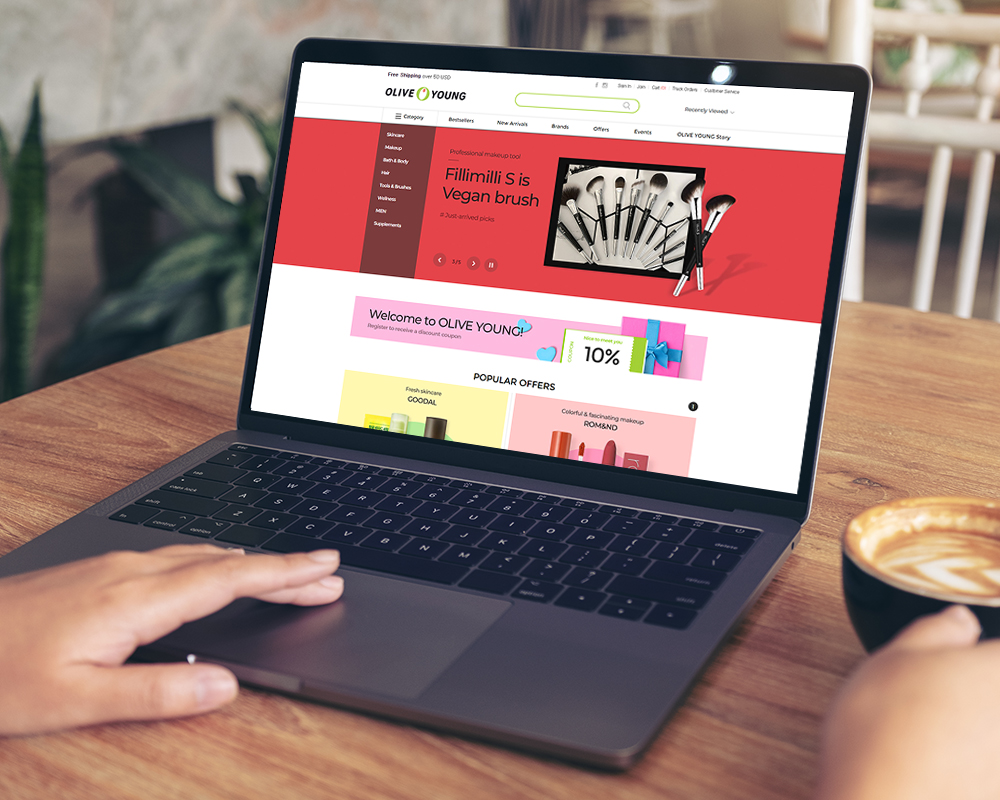 Global e-commerce platform Cafe24 announced on June 10 that Korea's major health and beauty store Olive Young launched the Olive Young Global Mall using its DTC store-builder.
Olive Young's new K-beauty DTC store is complete with worldwide payment services like credit cards and Union Pay so that consumers overseas can conveniently shop and check out with familiar services. Now consumers all over the world will be able to gain easier access to various K-beauty products that Olive Young has to offer.
Cafe24 provides Olive Young with global marketing, foreign language translations, overseas customer services, and other services needed in global business, leading to an optimized online shopping experience.
Jaesuk Lee, CEO of Cafe24, said, "The new Olive Young Global Mall launch will further accelerate the company's K-beauty business expansion on a global scale." He said, "Cafe24 will continue to strengthen its store-builder and business services so that companies with product and brand competitiveness can expand into the global e-commerce market."
About Cafe24
Cafe24 is a global success platform that provides a one-stop business environment for e-commerce merchants so that they can achieve continued growth by focusing on their creativity. Cafe24 has established an e-commerce ecosystem with 1.7 million Direct-to-Consumer (DTC) merchants and various global partners in areas like payment, shipping, and marketing. Cafe24 is poised for growth as more DTC brands and e-commerce participants continue to join the burgeoning industry.
About Olive Young
Olive Young introduced the first Korean health and beauty store in 1999, with the opening of the first store.
Since then, Olive Young has led the market as the first and the best. With an extensive archive of data accumulated over 20 years of history, Olive Young leads the market as a curator of new trends and unique products, bringing the benefits of beauty and health closer to more and more people every year. Through a network of 1,200 stores across Korea and the Olive Young global system, which delivers items of our choice to 150 countries around the world, Olive Young is now stepping from "Korea's No. 1 Health and Beauty Store" to becoming the "Global Lifestyle Platform" for all people across the world.