How Cafe24 deals with the issue of same-day delivery
How can small online businesses survive the fast shipping war? Cafe24's open platform provides online stores with the same-day delivery service at a reasonable price.
Small businesses surviving the battle for a speedy delivery
"How fast can a product be delivered from the merchant to the customer?"
"Is it possible to offer fast shipping at a reasonable price without hurting the customers' shopping experience?"
Last-mile delivery is sparking the fiercest competition in e-commerce today. It would not be an exaggeration to say that the two questions above are enough to determine the competitiveness of an online DTC store in e-commerce.
However, small online DTC businesses have had to step back from the vicious fast shipping war. Fast shipping requires substantial investment in the entire process starting from logistics up to the point of delivery. It is simply impossible for DTCs to match mega distributors like Amazon and Coupang in terms of investment for shipping speed.
Cafe24 solved this issue by simply connecting the online businesses on the Cafe24 platform to a last-mile delivery start-up called Wonders. This company provides quick delivery service by gathering packages at a hub to be delivered to customers in different regions via motorcycles. In other words, the company adopted the logistics system for motorcycle delivery. The resulting cost structure allows for cheaper service that is comparable with existing Point-to-Point (PTP) motorcycle delivery services.
This business model for quick delivery is called the Hub-and-Spoke.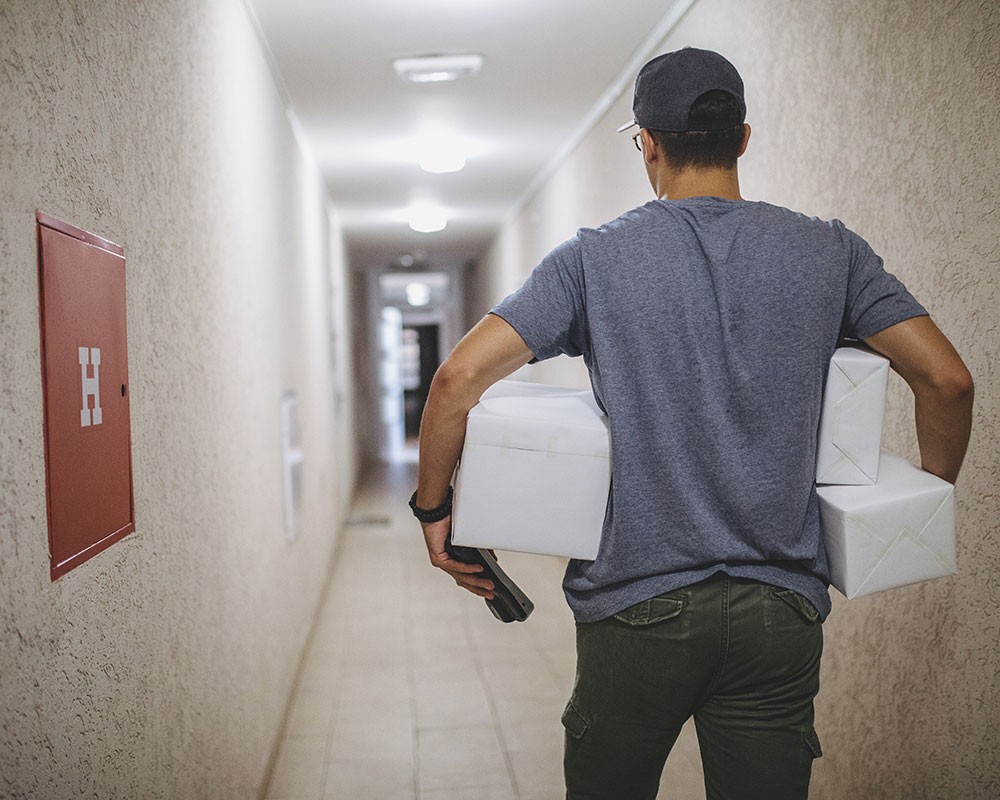 Last-mile delivery innovation within Cafe24's ecosystem
Cafe24 merchants who would like to use the same-day delivery service can download the Wonders app from the Cafe24 Store and simply sign up. After signing up, an option for same-day delivery will appear on the merchant's admin page and link the DTC store to the Wonder's system. As long as the shopper places an order before 3 p.m., they can receive their package by 8 p.m. on the same day. Merchants can also track orders and delivery status on Cafe24's platform in real-time.
It costs about 4.5 dollars per package to use this same-day domestic delivery service. DTCs can now enjoy shipping competitiveness to match that of mega-retailers for the price of just one cup of coffee. The same-day delivery service is currently available in Seoul, Gyeonggi, and Incheon. But service areas will increase as more service providers partner with Cafe24.
Cafe24's solution to the three difficult problems of reasonable pricing, perfect integration to existing systems, and fast delivery is an open platform. Since 2017, Cafe24 has adopted the Open API (Application Programming Interface) policy to provide external parties with the APIs for product categorizing, sales categorizing, orders, and notifications. In 2018, the company launched the Cafe24 Store where external developers could sell the apps they created with the open API. Wonders currently integrates its same-day delivery service to Cafe24 DTCs through this open API. The company is also reaching more online businesses through the Cafe24 Store.
Amid rapid changes in the e-commerce trend, Cafe24's strategy to connect with online businesses through the open platform and open API will be vital in providing businesses with a competitive edge.
"The competitive advantage of Cafe24 is its open platform," said Changkyu Choi, EC Director of Cafe24. "Cafe24 can lead faster advancements in e-commerce by connecting with external companies with good technology."
About Cafe24
Cafe24 is a global success platform that provides a one-stop business environment for e-commerce merchants so that they can achieve continued growth by focusing on their creativity. Cafe24 has established an e-commerce ecosystem with 1.75 million Direct-to-Consumer (DTC) merchants and various global partners in areas like payment, shipping, and marketing. Cafe24 is poised for growth as more DTC brands and e-commerce participants continue to join the burgeoning industry.