E-commerce drives Southeast Asia's digital economy amid COVID-19
The coronavirus pandemic has slowed down economies globally and ushered in a time of uncertainty. Yet, in Southeast Asia (SEA), the digital economy has remained resilient, thanks primarily to e-commerce.

The COVID-19 pandemic has created a more challenging business environment for companies, slowing down the global economy. Data reveals that the crisis has wiped years of gross domestic product (GDP) growth in five of six Southeast Asian countries.
Amid the uncertainty, SEA's digital economy has become the region's most hopeful sector. Vietnam and Indonesia grew their digital economies to double digits, while the Philippines, Malaysia, and Thailand saw single-digit growth. Although Singapore contracted slightly, it continues to enable digital business growth. In all, e-commerce has been the primary reason for the digital sector's impressive resiliency during the outbreak.
Online shopping leads the way
Restricted mobility from lockdowns accelerated the adoption of digital technology across the board. In 2020 alone, 40 million new internet users came online in SEA – one in three trying digital services for the first time due to the pandemic. About 70% of the region's 583-million population is now online.
E-commerce has been crucial in driving up these numbers. Its gains in gross merchandise volume (GMV) at 63% offset the contractions from the travel (-58%) and transport (-11%) sectors. For this reason, SEAs digital economy is on track to exceed 100 billion dollars in GMV in 2020.
With more people staying home, online shopping filled the gap in getting essential goods and other products to consumers' doorsteps. This environment has prompted shoppers to buy more frequently and spend more per transaction. SEA's average shopping cart size jumped 23%, bringing it to 28.5 dollars per order. In effect, e-commerce GMV grew to 62 billion dollars in 2020.
Retailers made the shift to digital, too. For a significant part of last year, e-commerce was the only channel available for retailers to meet their customers. The closure of physical stores and social distancing measures fast-tracked their migration to Direct-to-Consumer (DTC) storefronts. Luxury giant Louis Vuitton kicked off its online store in Thailand while retailer Muji launched localized online stores in Thailand and the Philippines. Fast fashion brand Uniqlo also added an online store to its mobile app and website in the Philippine market.
Southeast Asia is ripe for DTC opportunities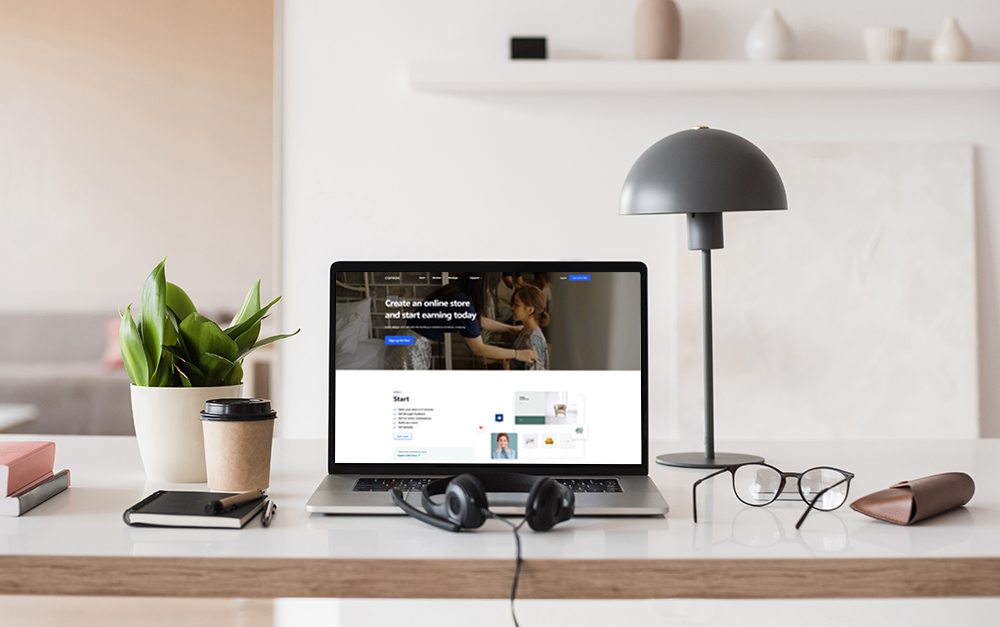 SEA still has much room for e-commerce growth, which presents fantastic opportunities for online DTC merchants. The region's GMV skyrocketed 1140% in five years, jumping from 5 billion dollars in 2015 to 62 billion dollars in 2020. Its digital economy is forecast to triple by 2025 to 300 billion dollars. These numbers show that e-commerce businesses are facing a promising market and are positioned to capitalize on new shoppers coming online.
The digital shift in SEA is another reason for merchants to sell directly to consumers. Southeast Asians prefer to shop from new brands and multiple websites, prioritizing product quality and price over the name. About 40% of consumers have bought from a new brand since the coronavirus crisis began, highlighting their openness to digital discovery. At the same time, SEA shoppers are loyal to brands they already trust. This unique customer profile is a boon for DTC businesses. Merchants who can strike a good impression among the SEA audience stand to keep them for repeat business.
The digital economy's rapid growth is no fleeting trend. As it stands, new online shoppers are responsible for about a third of e-commerce sales in SEA. Demand for groceries spiked from 4% in 2015 to 11% in 2020. About 47% of online grocery shoppers are new – and 76% plan to continue buying groceries online. The narrative stays the same from a broader perspective. Nine in 10 (94%) new users intend to keep using digital services even after the pandemic. Convenience, time savings, and safety are among their top reasons for their continued digital services engagement.
Many companies have begun investing in technology and digitalization to remain competitive and sustainable – and they plan to continue doing so in the future. Digital is now a vital part of businesses' strategy moving forward. The sector will mature as more offline merchants and suppliers transition into online selling, expanding product and merchant options. This diversity would encourage more users to shop digitally and strengthen the region's e-commerce sector. It's high time for entrepreneurs to seize these opportunities in the area and build their own DTC stores.
Cafe24 elevates SEA businesses into powerhouse DTC brands
Cafe24 blazes the trail in building DTC storefronts and growing them into regionally-recognized brands. With its hyper-localized approach to e-commerce, the company understands SEA's unique intricacies and its local markets. Proof of that point is Cafe24's launching of its e-commerce platform in Vietnam and the Philippines. The company has also partnered with Facebook and spearheaded an online seminar for helping Filipino merchants find their footing in the digital space.
Cafe24 tailors its services and tools to meet local market needs and appeal to domestic audiences. It equips entrepreneurs with the ability to quickly set up an online storefront, design it with a fitting theme, and optimize accordingly to attract customers and close sales. The company's Specialized and Enhanced Real-time Admin (SERA) provides invaluable information on customer behavior so merchants can streamline their processes and personalize their offerings.
Beyond tools, Cafe24's homegrown experts are ready to advise entrepreneurs on what they need to grow their brand. Its extensive network of partner companies cater to country-specific customer needs and cover all of the merchant's bases. With Cafe24's 360-degree approach to e-commerce, merchants are a step closer to being Southeast Asia's next DTC success story.