Cafe24 launches big data tool Smart Layout for automatic product display
Press release
Big data instantly identifies and places best-sellers at the top
Smart Layout increases work efficiency by operating 24/7 every day
Products always curated to the latest trends boost customer satisfaction & sales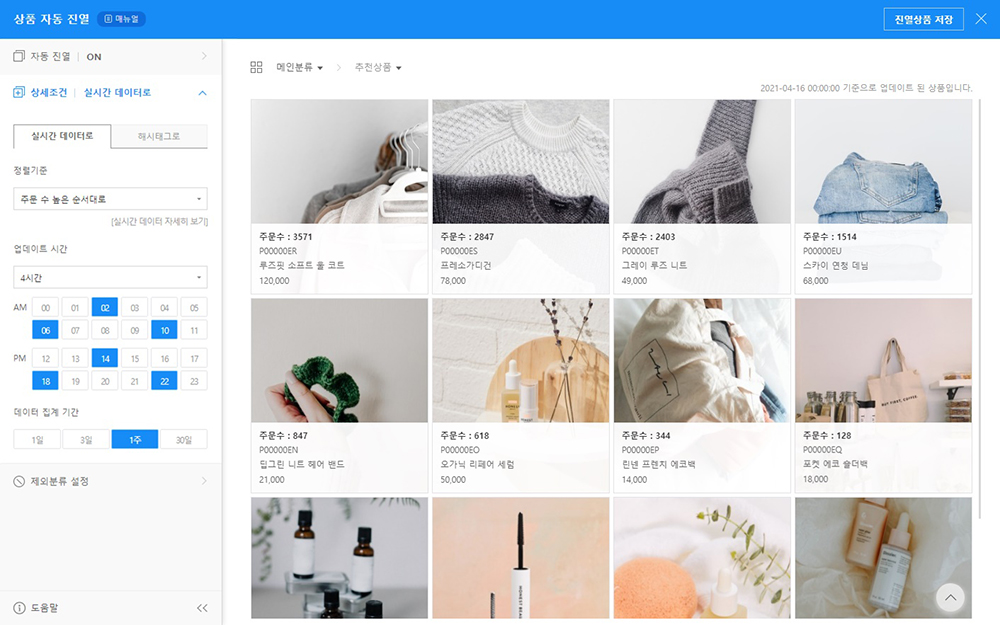 A big data tool that automatically places popular products at the forefront of online stores is the next accelerator for online businesses' sales growth.
Global e-commerce platform Cafe24 launched its Smart Layout tool on April 26. Integrated with the company's SERA big data service that analyzes product sales in real-time, Smart Layout identifies site visitor's shopping behaviors to instantly optimize product displays.
The order that products are shown on an online store's webpage is important because it directly impacts sales. For instance, showcasing the most-viewed products on the home screen or the most-bought products at the top of a page can significantly increase purchase rates.
Smart Layout automatically picks out in-demand products that are most likely to result in sales and exhibits them within an online store. The tool translates visitors' real-time shopping behaviors like the order number, order rate, search number, and click value (expected conversion per click) into big data. Next, it analyzes the data to sort products and reorder their displays accordingly. A merchant may want to showcase all products in their store in the order of popularity. Smart Layout will immediately line up all items from the most sold to the least sold.
Smart Layout also automatically sorts products by order of consumer interest by using keyword hashtags. All products are assigned keyword hashtags when they are first registered in the store so that it is easier to search and categorize them. Merchants can choose keywords like #datelook or #weddinglook and Smart Layout will curate all the products carrying the hashtag, best-sellers first. This feature makes it easier for merchants to offer their customers the trendiest items by order of demand, ultimately driving sales.
Smart Layout operates every hour of every day, eliminating any manual process. It significantly improves work efficiency by freeing up resources needed for checking daily visitor statistics and changing item placements on a webpage one by one.
The new tool allows merchants to present their customers with products selected based on accurate statistics. In this way, offerings will be most relevant for shoppers, boosting customer satisfaction, conversion, and overall sales.
"An online store's product display is an important element for conversion so we hope merchants will make the most of our new Smart Layout tool," said Lee Jaesuk, CEO of Cafe24. "Cafe24 will continue to sophisticate our big data, AI, and tech-based services to support our merchants' online success."
About Cafe24
Cafe24 is a global success platform that provides a one-stop business environment for e-commerce merchants so that they can achieve continued growth by focusing on their creativity.
Cafe24 has established an e-commerce ecosystem with Direct-to-Consumer (DTC) merchants and various global partners in areas like payment, shipping, and marketing. Cafe24 is poised for growth as more DTC brands and e-commerce participants continue to join the burgeoning industry.
About SERA
SERA (Specialized and Enhanced Realtime Admin) is a big data analysis service that identifies online store visitors' actions in real-time. It provides a back-end view of the store that is reminiscent of a stock market board showing trading situations in real-time. Through SERA, merchants can see the most clicked products blink in red, and the most bought products blink in blue. In this way, they can see customer responses to specific products as it happens at a glance and adjust things like product placements and prices accordingly.