Cafe24 Store's total app downloads reach 100,000
Press release
Cafe24 merchants made more than 4,000 downloads per month
Opportunities for developers rise as merchants expand biz capabilities through apps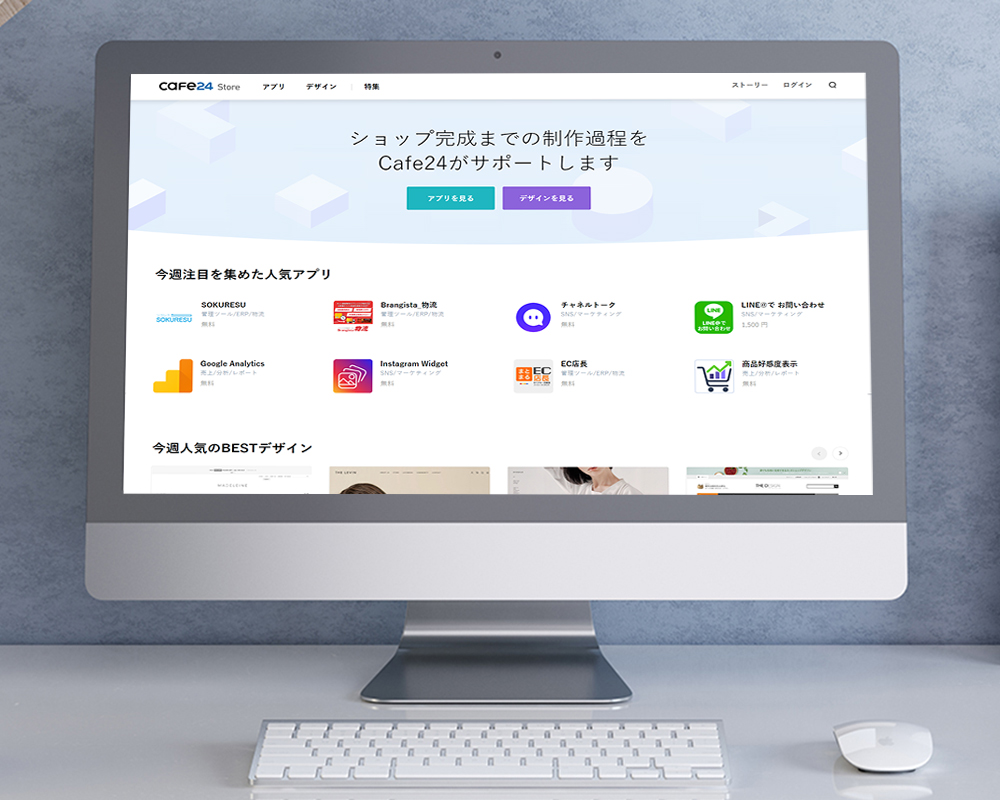 Merchants are growingly looking to apps to extend their business capabilities.
Global e-commerce platform Cafe24 announced that the total number of app downloads surpassed 100,000 in just two years of launching the Cafe24 Store. In other words, merchants downloaded apps from the Cafe24 Store more than 4,000 times every month.
Cafe24's Store is an open market platform where merchants can download developer-created apps and install them directly into their online stores. These apps allow merchants to quickly introduce on-trend e-commerce functions and services without developing them on their own. Such easy adoption is influential in accelerating their business growth.
Developers on the Cafe24 Store create apps to help merchants with all business-related tasks, from marketing to order, shipping, and sales management. More technically specialized apps using artificial intelligence, big data, augmented reality, and virtual reality are also in high demand.
Bokseong Kim, CEO of Masterskin, said, "We are always thinking about how we can create new services that merchants need." The developer company currently has eight optimized e-commerce apps listed on the Cafe24 Store. He said, "Cafe24 provides us with open APIs (Application Programming Interface), which makes it easier for developers to create new apps."
More merchants are turning to apps to expand their business capabilities, and this is driving the developer companies forward.
Four Grit's app is called Beusably and provides a tool to analyze online visitors' behaviors. The company saw more than a 35-fold jump in service registration since joining the Cafe24 Store a year ago. Likewise, Podcorn Communication secured about 1,000 new merchants signing up to use their ad tracker, Livelog.
Jaesuk Lee, CEO of Cafe24 said, "It is becoming more important to grow with our partners as the e-commerce industry matures." He added, "We will continue to nurture the Cafe24 App Store, which plays a crucial part in connecting creative-minded merchants with developers."
About Cafe24
Cafe24 is a global success platform that provides a one-stop business environment for e-commerce merchants so that they can achieve continued growth by focusing on their creativity. Cafe24 has established an e-commerce ecosystem with 1.7 million Direct-to-Consumer (DTC) merchants and various global partners in areas like payment, shipping, and marketing. Cafe24 is poised for growth as more DTC brands and e-commerce participants continue to join the burgeoning industry.
About Cafe24's open API and Store

Through Cafe24, partners can develop, integrate, and sell services that are necessary for merchants to run their online business. Cafe24 provides open API that partners can utilize to create solutions and services that can conveniently be integrated into Cafe24's platform. Moreover, partners can make their services available for Cafe24's 1.7 million online merchants through the Cafe24 Store. Already, various partner services like big data-based marketing, AI chatbots, logistics management, and promotional events are offered through Cafe24.