Cafe24 opens 50th shared office for startup support
Press release
50th location opens at Suji-gu Office – a total of 19 locations opened this year
Easy entrepreneurship services available at key locations with subway access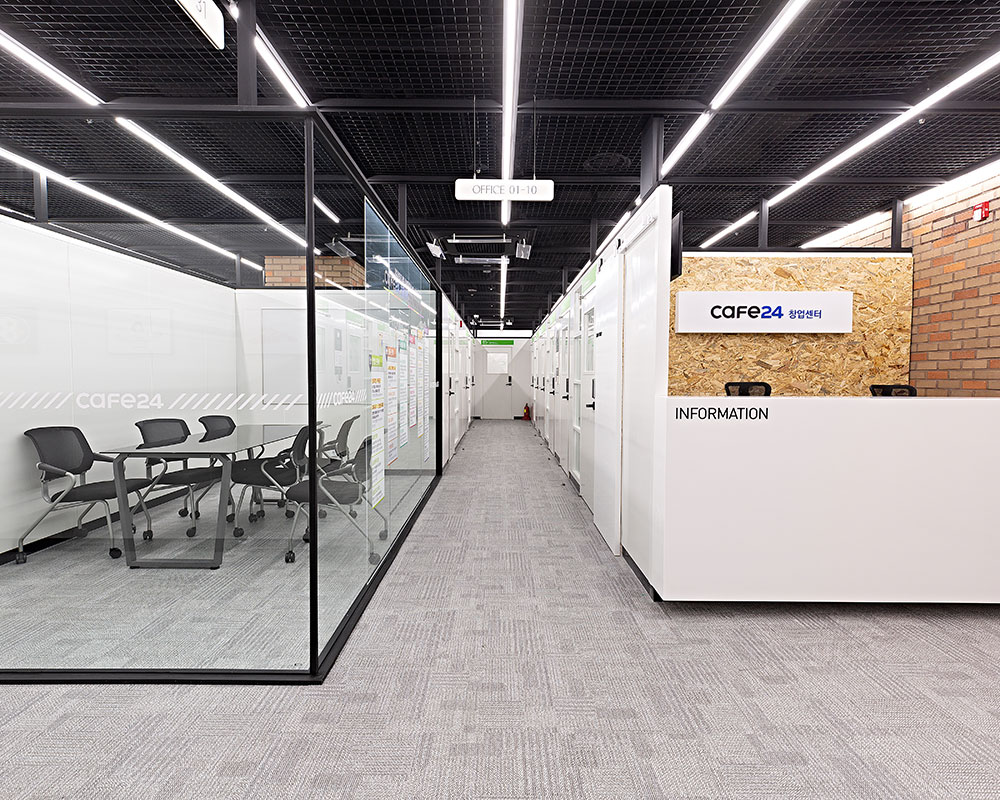 Cafe24 has opened a total of 50 shared office locations for novice merchants throughout Korea. With the continued success of online retail entrepreneurship, there is a surge in demand for office space optimized for e-commerce.
Global e-commerce platform Cafe24 announced on Dec 17 the opening of its shared office near the Suji-gu Office subway station.
With this, Cafe24 now has a total of 50 locations throughout Korea, including 25 Seoul, 13 Gyeonggi-do, 3 Incheon, 3 Chungjeong, 4 Yeongnam, and 2 Honam offices.
Cafe24's shared offices have become outposts aiding entrepreneurs to grow their online businesses. The locations offer education, consulting, logistics, rentable photo studios, and all necessary services catered to businesses just starting and growing. The total number of entrepreneurs that have utilized Cafe24's shared office space to date is about 16,000. Andar, Amomento, and Becomming27 are all DTC businesses that began their journey at these offices.
A total of 19 office locations opened just this year and locations are becoming more diverse. Offices can be found in business districts Sindorim, Mokdong, and Magok. Meanwhile, locations at the Gyeongbokgung and Seoul National University of Education are situated within subway stations for increased accessibility.
Kyung-cheol Jeon, Shared Office Department Manager of Cafe24, said, "Cafe24's shared offices are proving to be effective incubators for entrepreneurs with interesting ideas to succeed." He said, "We aim to create an environment where entrepreneurs will be able to achieve rapid business growth."
About Cafe24
Cafe24 is a global success platform that provides a one-stop business environment for e-commerce merchants so that they can achieve continued growth by focusing on their creativity.
Cafe24 has established an e-commerce ecosystem with 1.7 million Direct-to-Consumer (DTC) merchants and various global partners in areas like payment, shipping, and marketing. Cafe24 is poised for growth as more DTC brands and e-commerce participants continue to join the burgeoning industry.