Cafe24 looks to big data to become J.A.R.V.I.S. for e-commerce
Cafe24 holds billions of filtered e-commerce big data. By feeding data into a deep learning model, the company continues to improve its platform so that anyone can easily do online business.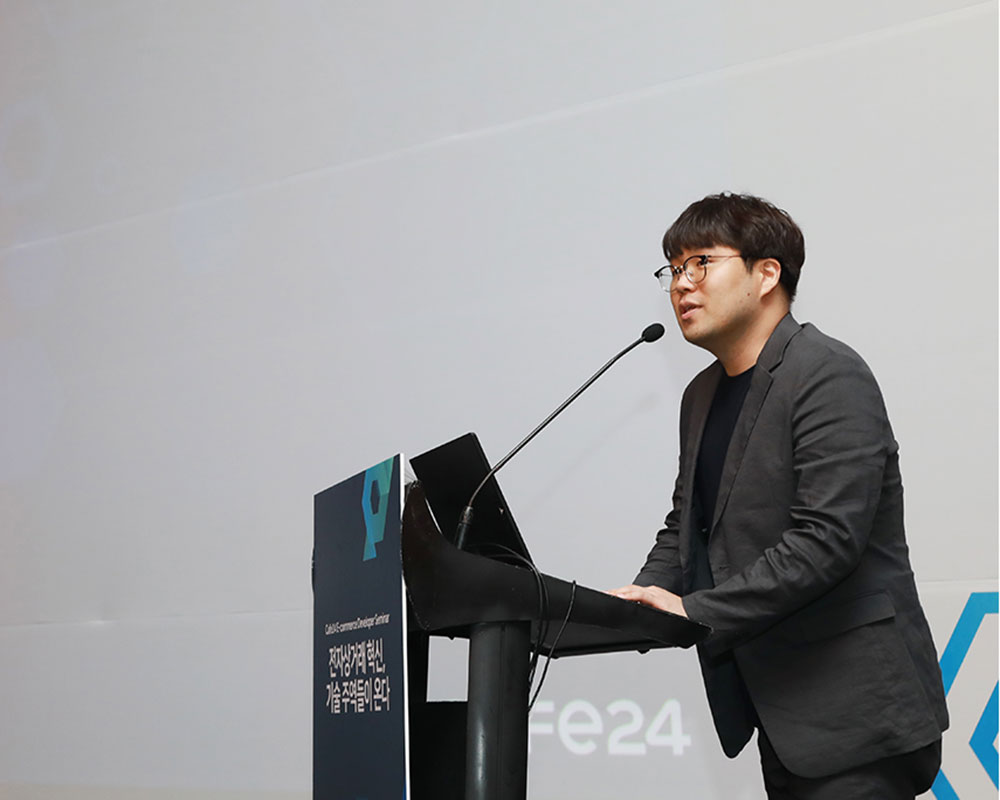 Dongwoo Noh, Chief Technology Officer (CTO) of Cafe24. Source: Cafe24In the most dangerous moments in the movie Iron Man, the artificial intelligence (AI) computer J.A.R.V.I.S. analyzes mountains of data and offers Tony Stark a handful of predictable scenarios. In turn, Stark selects one of the given options to quickly achieve his objective. The most basic role of AI is to simplify manual work.
But what if an intelligent service like J.A.R.V.I.S. could build DTC stores and sell products online?
J.A.R.V.I.S. for e-commerce becomes a reality in 3 years
Cafe24 is planning to transform into a platform that can help merchants make decisions, build an online store, and minimize the time spent in business operations. This can become a reality in as soon as 3 years.
Cafe24 is an e-commerce platform that provides a DTC store-builder, business management, marketing, ayment, shipping, and other necessary services in one-stop. With Cafe24, all that merchants need is creativity.
Dongwoo Noh, Chief Technology Officer (CTO) of Cafe24 said, "Cafe24 aspires to become a form of J.A.R.V.I.S. for our e-commerce merchants." In other words, the company aims to help merchants with creative business ideas to easily launch and run their business through Cafe24's platform.
If a merchant wishes to launch a flower delivery business today, they can choose from an array of pre-registered templates and then start a shop. However, Cafe24 is working toward a future where a merchant can simply say "I want to start a flower delivery business," and J.A.R.V.I.S. will automatically create an online store.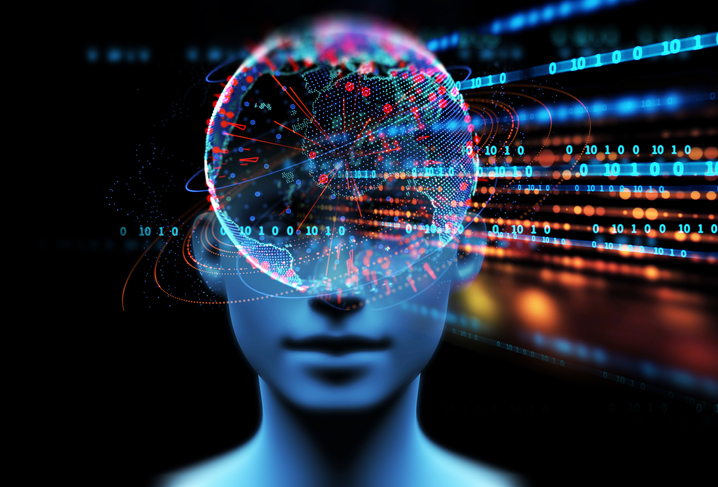 The key is e-commerce data and it can only be found in some places in the world
Cafe24's platform must go through plenty of data learning in order to take the role of J.A.R.V.I.S. and help in decision making. Already, the company holds billions of meaningful e-commerce data that has been compiled for the past 20 years.
"Deep learning is totally dependent on data," Noh said. "More than the visible data related to merchant sales, Cafe24 also manages a vast amount of data that comes from processing orders." For instance, how businesses display their items in the online store, how they handle orders, how they take care of customer service can all be valuable data.
"There aren't a lot of companies around the world that have secured such quality data." Noh emphasized, "We believe Cafe24 is one of the very few."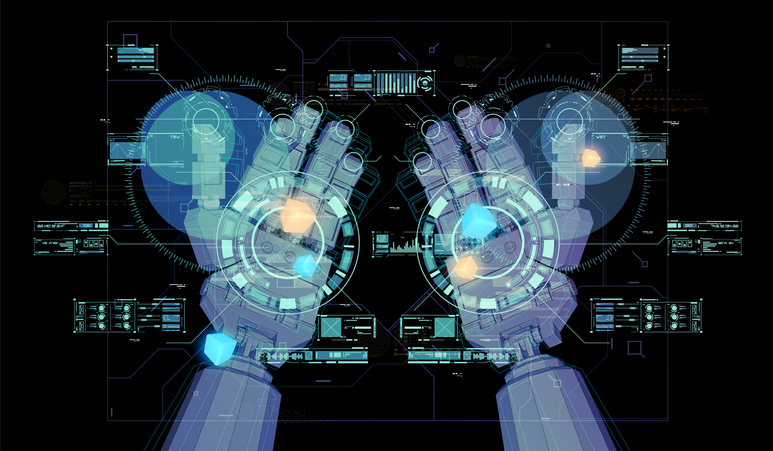 E-commerce deep learning made possible with Edibot
In 2018, Cafe24 launched its AI-based service Edibot for the merchants on its platform. Merchants can upload hundreds of product photos onto Edibot and it can automatically create a complete product details page.
Analysis of internal data revealed that merchants spend the most time and effort in registering products onto their online store. So Edibot was created by feeding data of well-made product detail pages into a deep learning model.
Deep learning technology is already being applied to individual services available on Cafe24's platform. According to Noh, the company may be able to launch a service to control all deep learning-based services on the platform in as early as 3 years' time.
"Those with talent may have an eye for fashion or skills to make clothes. Cafe24's goal is to offer people with such abilities everything else necessary for e-commerce. Cafe24's AI-based services can become the J.A.R.V.I.S. to our merchants."
About Edibot
Cafe24's Edibot presents a series of AI-based content creation and editing tools specifically designed for online businesses. Edibot launched in 2018 as a service that utilizes AI to instantly create product detail pages for online stores. Since then, Cafe24 has rolled out more tools to make running an online store easier. Edibot Themes makes online store template editing easy with the drag-and-drop method. Edibot Banner helps create and edit web ad banners. Edibot Fit automatically inserts relevant size charts in a suitable language under the product details section. Edibot Review creates digital content based on customer reviews.