Cafe24 hosts webinar with Google, shares Google Ads strategy for raising sales by 36%
Press release
64% increase in consumer time spent online due to COVID-19[1]
Boost product exposure by using Google Solutions
Decoview sees 36% sales surge through Google Ads optimization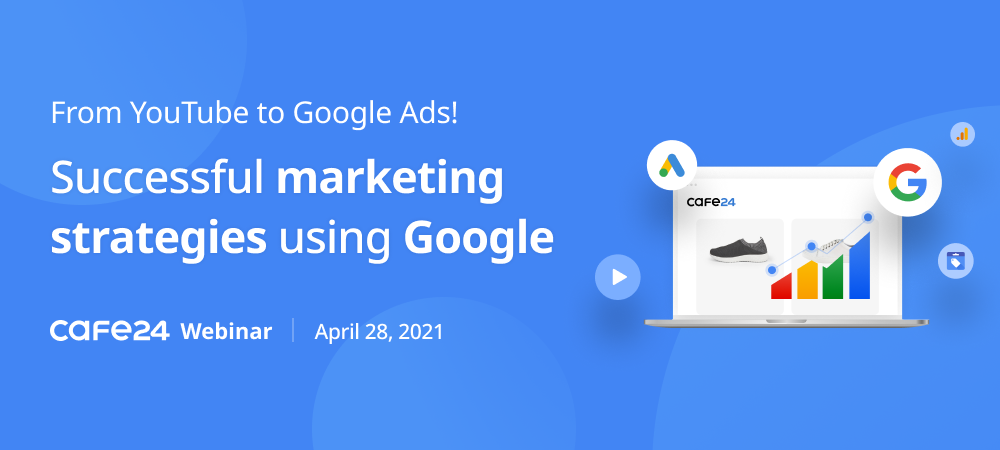 Global e-commerce platform Cafe24 hosted its 'Successful Marketing Strategies to Increase Sales Using Google' webinar with Google on April 28.
At the webinar, experts from both companies shared marketing strategies that use YouTube and various Google Solutions, which saw over 1700 attendees. Enterprises, as well as prospective and existing merchants participated to listen in to the insightful presentations.
According to the webinar, consumer purchase trends have dramatically changed due to the pandemic. The new normal has caused consumers to spend more time online, now increased by over 64%.[2] Time spent searching for and purchasing products or services online on average now only takes less than 72 hours and is constantly declining.[3]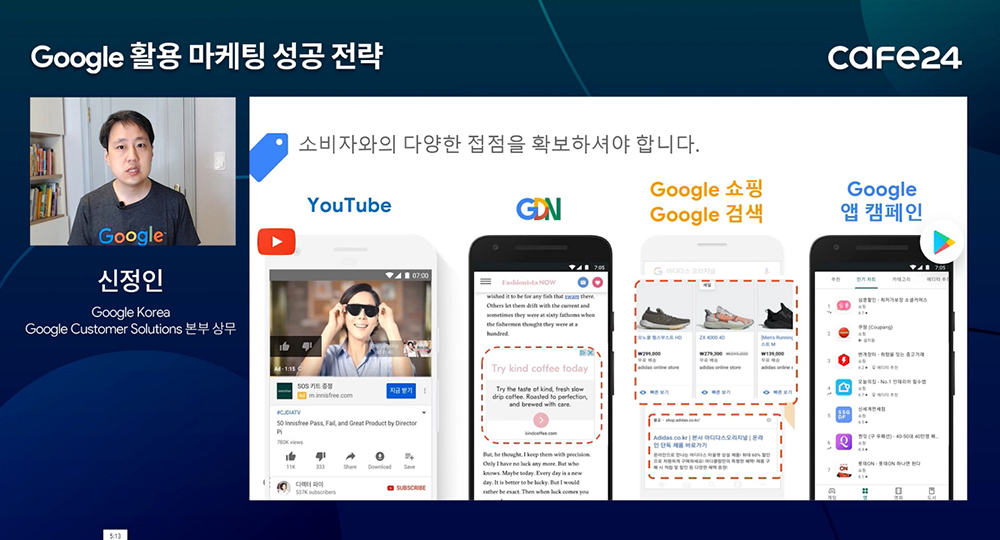 At the webinar, speakers shared brand exposure tactics. The key is to induce action throughout consumers' online shopping processes.
Success stories using this strategy were also revealed. Hankki Market previously only used Google Search and Display Ads. After adding YouTube Ads to the mix, the number of brand searches (queries) increased by approximately ten times, and purchase conversions went up by 11 times. Another example is Centrum, who also only used YouTube Ads initially. The company saw better performance after adding Google Search Ads to its marketing strategy. With a mere 2% cost increase, the number of brand searches increased by 25% and purchase conversions by 188% in just one week.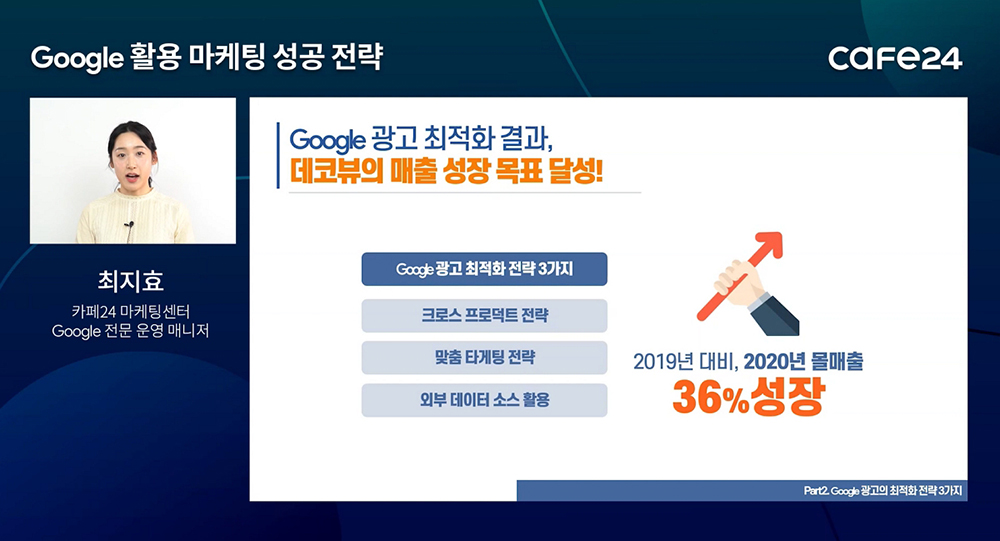 Choi Jihyo, Google Operations Manager of Cafe24, introduced the principles of Google Ads optimization and presented advertising strategies based on the advertising operations of Cafe24's home styling client Decoview.
"Decoview was able to increase sales by 36% in 2020 using Google's ad optimization strategy," said Choi Jihyo.
Noh Kyungmin, Google Operations Manager of Cafe24 introduced the method to improve YouTube advertising performance by using six critical letters: 'C', 'A', 'F', 'E', '2', and '4'.
With a clear concept (C) in place, correct actions (A) should be presented to the consumer. Messages and elements of interest must be delivered in the first (F) five seconds. Sound effects (E) that fit the advertisement should also be properly placed. The key message should be repeated over two (2) times, and no messages should be inserted in the four (4) corners of the video.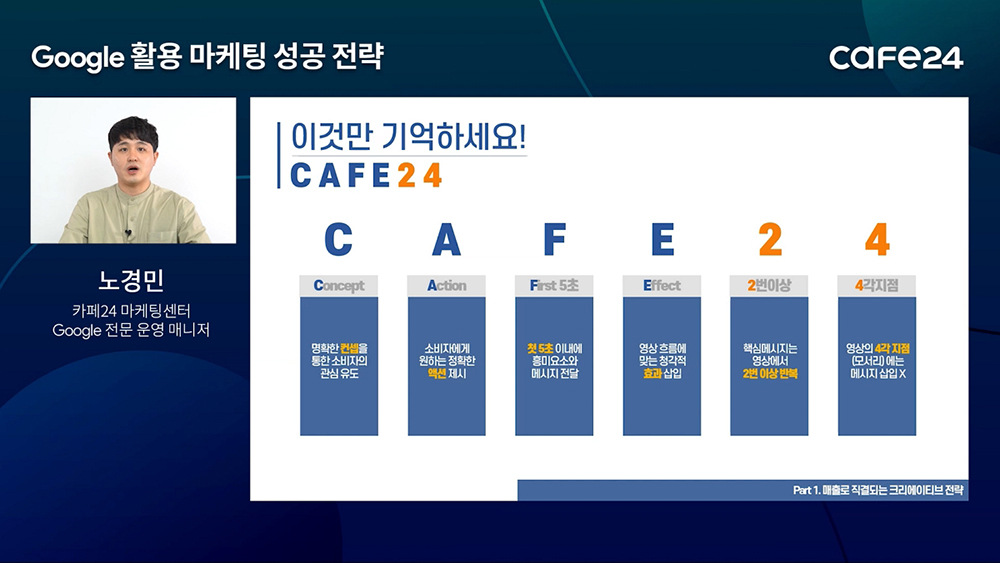 Cafe24 will continue to collaborate with Google so online businesses can continue to increase sales through advertisements and marketing.
"Limited face-to-face interactions from the new normal and change in consumer purchase patterns are expected to be opportunities for online merchants," said Lee Jaesuk, CEO of Cafe24. "We hope this webinar will be helpful in increasing online business sales."
[1] Survey, Korean consumer sentiment during the coronavirus crisis, Mckinsey, 2020.06
[2] Ibid.
[3] Survey, Online shopping behavior after Covid19, Buzzni, 2020.09
About Cafe24
Cafe24 is a global success platform that provides a one-stop business environment for e-commerce merchants so that they can achieve continued growth by focusing on their creativity.
Cafe24 has established an e-commerce ecosystem with Direct-to-Consumer (DTC) merchants and various global partners in areas like payment, shipping, and marketing. Cafe24 is poised for growth as more DTC brands and e-commerce participants continue to join the burgeoning industry.