Cafe24 holds "2019 Partners Day" for shared growth
Press release
150 key partners in various industries attend
Cafe24 shares its joint growth vision and business success cases
Cafe24 and its partners are joining together for mutual growth through the expanding e-commerce ecosystem.
Global e-commerce platform Cafe24 announced that its "2019 Partners Day" event at the Seoul Yeouido Conrad Hotel for key partners in the web portal, online marketplace, payment, marketing, and logistics industries was a success.
A total of 150 Cafe24 partner company affiliates attended the event including PG (Payment Gateway) companies KG Inicis, LG Uplus, NHN KCP, and KG Mobilians, as well as Google Korea, Naver, Viva Republica, Sandbox Network, Kakao, CJ ENM, and LG CNS.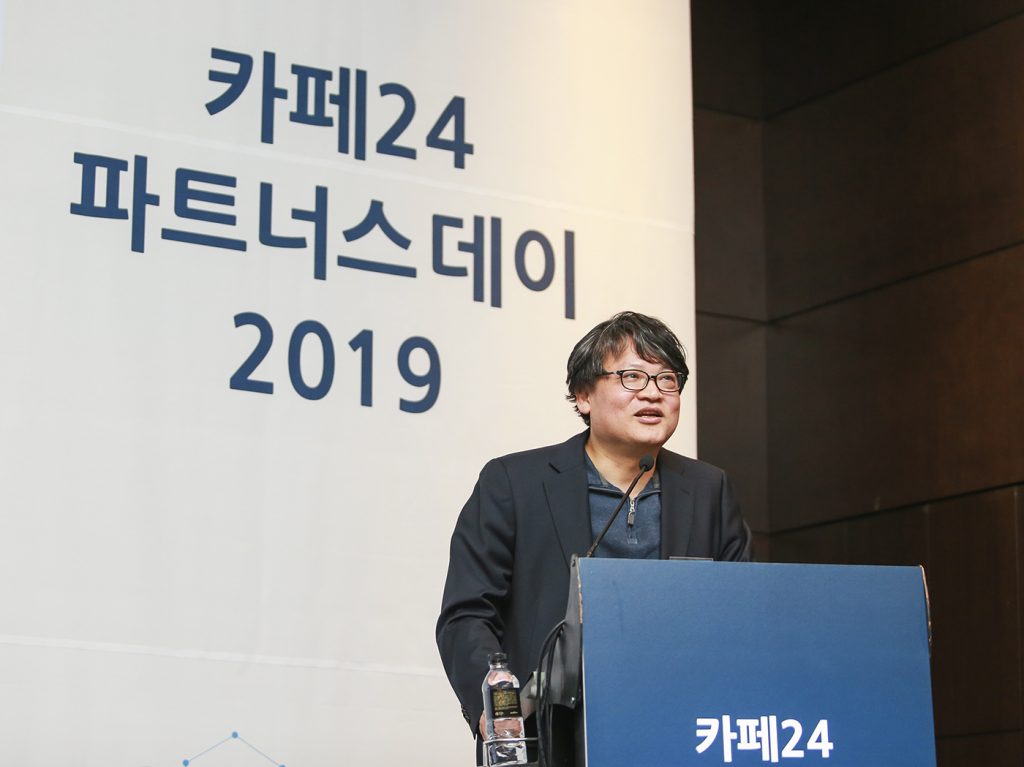 At the event, Cafe24 presented its vision and joint growth strategy for the partnership. The vision focused on helping partners create new business through Cafe24's open API infrastructure and technology; accelerate business growth through the vitalization of the Cafe24 Store; and go global via Cafe24's platform expansion to countries like Japan and Vietnam.
In all, Cafe24 aims to achieve a virtuous cycle in its e-commerce ecosystem and increase business momentum by putting its cooperation with partners at the center.
There were presentations of best cases where partners grew their business by cooperating with Cafe24. Junghoon Seo, CEO of Croquis.com that runs the women's shopping app ZIGZAG, shared how ad sales increased after integrating with Cafe24's platform. Jinyoung Park, CEO of artificial intelligence chatbot service Lunaplus by Lunasoft, talked about Cafe24's support in sophisticating the service and going global.
Kyu Young Koh, Vice president of KG Group's ICT sector, said, "Cafe24's e-commerce capabilities are greatly contributing to partner growth." He added, "We hope for further in-depth discussions with Cafe24 regarding innovative growth solutions and global business expansion in the rapidly changing market."
Jaesuk Lee, CEO of Cafe24, said, "We will produce various plans to support partners achieve dynamic growth momentum that will result in a win-win situation." He added, "Cafe24 will work to solidify our partnerships and create a global ecosystem where we can grow alongside our partners."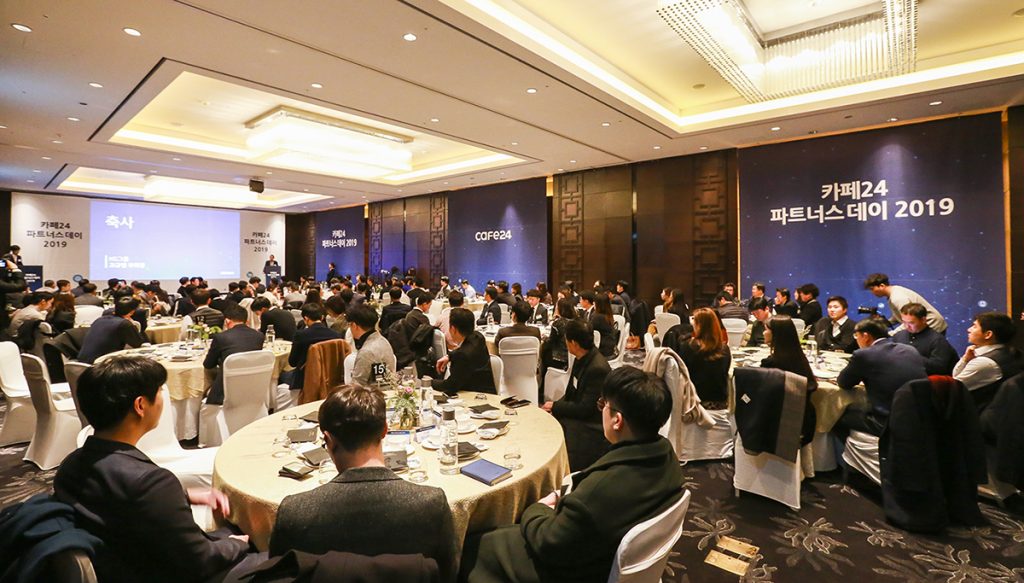 About Cafe24
Cafe24 is a global success platform that provides a one-stop business environment for e-commerce merchants so that they can achieve continued growth by focusing on their creativity. Cafe24 has established an e-commerce ecosystem with 1.7 million Direct-to-Consumer (DTC) merchants and various global partners in areas like payment, shipping, and marketing. Cafe24 is poised for growth as more DTC brands and e-commerce participants continue to join the burgeoning industry.
About Cafe24's open API and Store
Through Cafe24, partners can develop, integrate, and sell services that are necessary for merchants to run their online business. Cafe24 provides open API that partners can utilize to create solutions and services that can conveniently be integrated into Cafe24's platform. Moreover, partners can make their services available for Cafe24's 1.7 million online merchants through the Cafe24 Store. Already, various partner services like big data-based marketing, AI chatbots, logistics management, and promotional events are offered through Cafe24.