Cafe24 and Facebook join hands to strengthen global marketing
Press release
Sharing of infrastructure and know-how to support e-commerce merchants' global biz
Robust localized marketing expected in Facebook APAC's 40+ countries
Cafe24 signed an agreement with Facebook's Asia Pacific (APAC) arm to stimulate e-commerce merchants' global marketing competitiveness.
Global e-commerce platform Cafe24 and Facebook had an agreement ceremony on Feb 22 at Facebook's APAC headquarters in Singapore to strengthen Facebook marketing support for global e-commerce merchants.
Going forward, the two companies will cooperate in various joint efforts including strengthening platform integration to boost marketing effectiveness, holding global expansion strategy seminars to provide information on APAC e-commerce trends, and cultivating Facebook marketing experts specialized in e-commerce.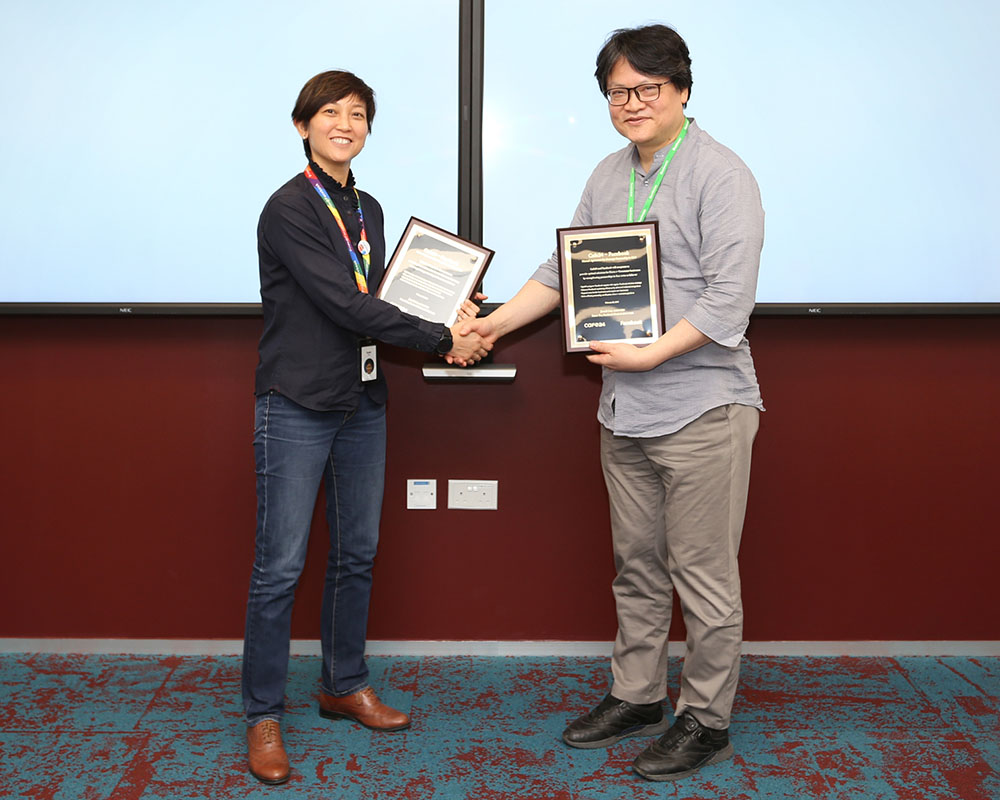 Cafe24 anticipates its e-commerce merchants to draw from Facebook APAC's marketing insights and accelerate business expansion into global markets.
The agreement ceremony was attended by Cafe24 CEO Jaesuk Lee, Facebook APAC Head of Small and Medium Business Karen Teo, Facebook Southeast Asia Regional Director Benjamin Joe, and other key figures from both companies.
Jaesuk Lee, CEO of Cafe24, said, "Facebook is a crucial global marketing channel that connects consumers all over the world." He added, "Cafe24 will continue to strengthen the partnership with Facebook and refine marketing functions for e-commerce merchants."
Karen Teo, Head of Small and Medium Business at Facebook APAC, said, "Facebook and Cafe24 share a common interest in helping small and medium businesses succeed." She added, "The two companies will work closely under this common goal to help more businesses grow."
Facebook's APAC division oversees over 40 countries in the Asia Pacific region including Korea, Japan, India, Vietnam, Philippines, and Thailand. APAC is a highly promising region for Facebook where 60% of its increasing active user base for the last two years is located.
About Cafe24

Cafe24 is a global success platform that provides a one-stop business environment for e-commerce merchants so that they can achieve continued growth by focusing on their creativity. Cafe24 has established an e-commerce ecosystem with 1.7 million Direct-to-Consumer (DTC) merchants and various global partners in areas like payment, shipping, and marketing. Cafe24 is poised for growth as more DTC brands and e-commerce participants continue to join the burgeoning industry.