SM Entertainment launches its online global store with Cafe24
Press release
SM Entertainment opens global DTC store SMTOWN & STORE with Cafe24
Global consumers can easily shop for beauty, fashion, living, and other lifestyle products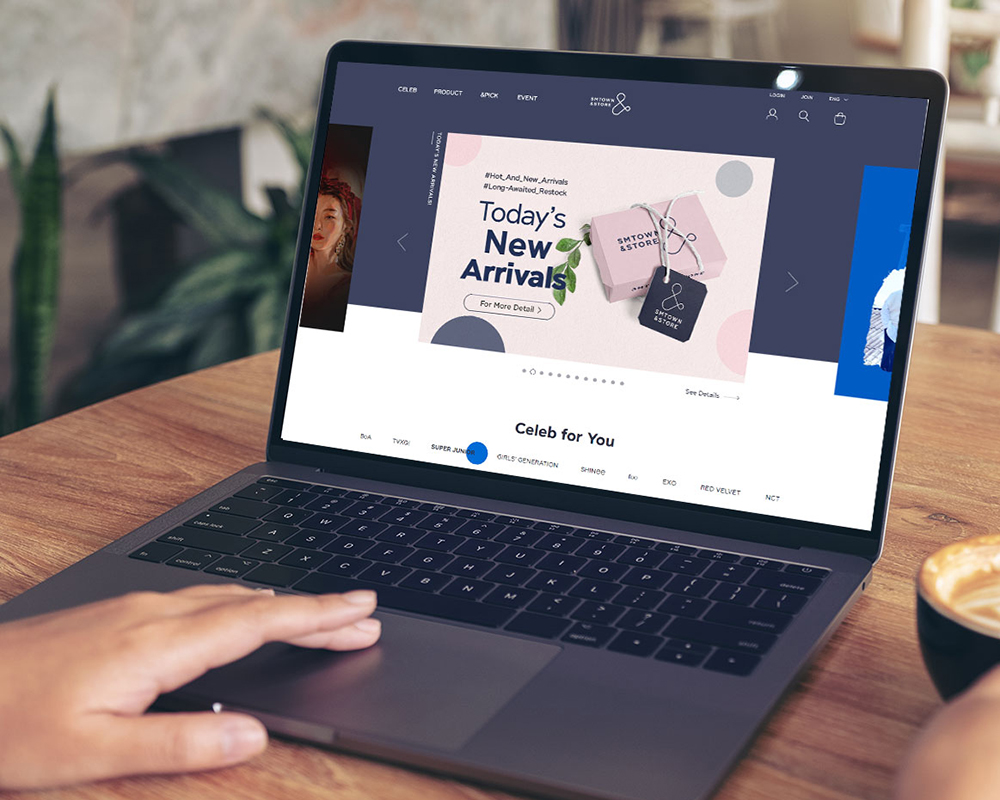 Official DTC store of SM Entertainment. Source: Cafe24SM Entertainment is entering the global e-commerce market by launching its DTC store built with Cafe24.
Global e-commerce platform Cafe24  announced the official launch of SM's SMTOWN & STORE on its platform.
The SMTOWN & STORE DTC store is available in English, Korean, Japanese, and Chinese. Global payment options include PayPal, Alipay, and Convenience Store Payment, which are all popular payment methods in the countries of the languages provided. The localization of such functions allows for a more seamless shopping experience for shoppers abroad.
Global K-pop fans will now be able to easily purchase SM artists' albums, posters, and goods as well as celebrity-recommended beauty, fashion, living, and other lifestyle products. The ultimate online shopping experience is possible through shopping features like individually customized product recommendations, celebrity product recommendations, and more.
Going forward, Cafe24 will support SM's successful global e-commerce business with optimized business services including global logistics, professional translations, and customer service.
Jaesuk Lee, CEO of Cafe24, said, "Cafe24 is hopeful that the launching of SM's online store will further raise the global prominence and competitiveness of Hallyu contents." He said, "Cafe24 will continue to sophisticate our e-commerce platform so that various Korean companies can easily advance into the global market and succeed."
About Cafe24

Cafe24 is a global success platform that provides a one-stop business environment for e-commerce merchants so that they can achieve continued growth by focusing on their creativity.
Cafe24 has established an e-commerce ecosystem with 1.7 million Direct-to-Consumer (DTC) merchants and various global partners in areas like payment, shipping, and marketing. Cafe24 is poised for growth as more DTC brands and e-commerce participants continue to join the burgeoning industry.