Cafe24 Japan and TSI Holdings launch K-fashion store MORUGI
Press release
AIN, OPEN THE DOOR, and more join the MORUGI online store
K-fashion brands get a boost in expanding to the Japanese market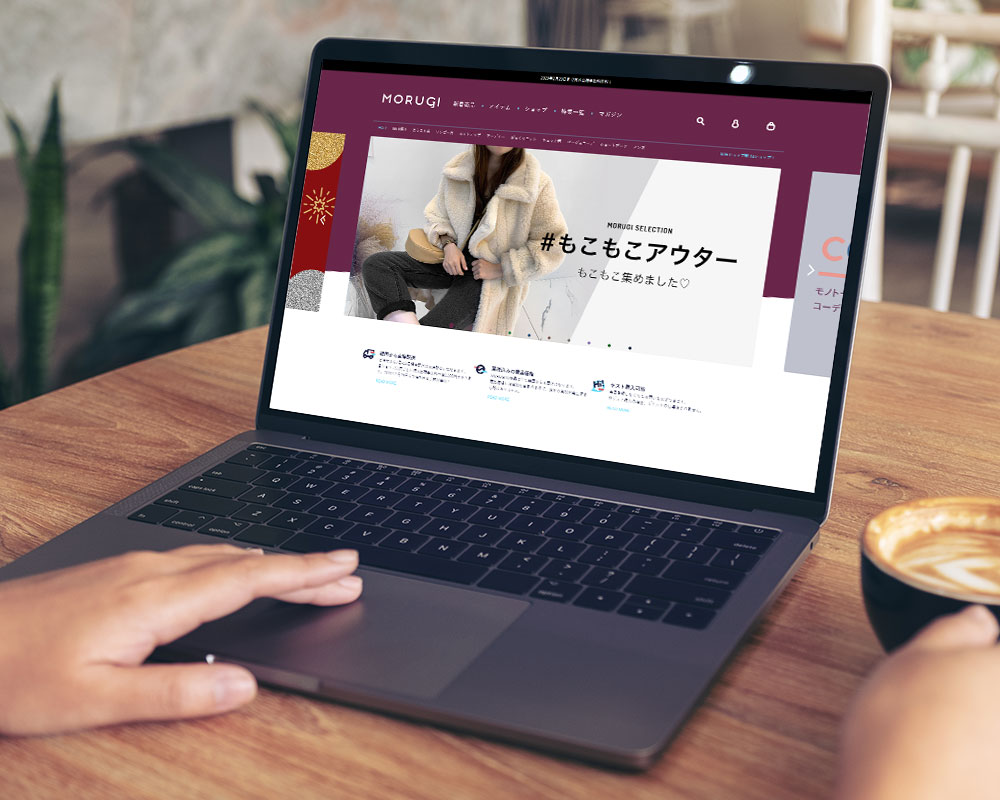 Global e-commerce platform Cafe24 announced on Nov 7 that the Japanese fashion conglomerate TSI Holdings launched its K-fashion online store MORUGI on Cafe24 Japan.
MORUGI is a DTC store specializing in Korean-style fashion and targets Japanese women in their 20s to 40s. The store offers a variety of K-fashion items ranging from street styles to on-trend pieces. Popular Korean brands like AIN and OPEN THE DOOR have already joined as participating brands within the store.
MORUGI also publishes information on Korea's latest fashion trends, travel spots, and must-try restaurants on its site to provide a more unique experience for Japanese shoppers.
The MORUGI launching will enable K-fashion brands to easily expand their reach to Japan's market via a stable sales channel.
Matahiro Kashiwagi, Chief Digital Officer of TSI Holdings, said, "MORUGI will play a vital role in meeting the growing demand for K-fashion in Japan." He added, "The easy integration between Cafe24's DTCs and MORUGI will allow more Korean brands to sell in Japan."
Jaesuk Lee, CEO of Cafe24, said, "This joint achievement in fashion business knowhow between Cafe24 and TSI Holdings will contribute to e-commerce in Korea and Japan." He added, "We will continue to enhance our e-commerce platform so that more Japanese companies like TSI Holdings can conduct successful online business through Cafe24."
Meanwhile, TSI Holdings is a Japanese fashion conglomerate with more than 40 major brands including Margaret Howell, Pearly Gates, and Nano Universe as well as 1,000 offline stores. The company posted 165 billion yen (1.5 billion dollars) in revenue last year. Previously in November 2018, Cafe24 and TSI Holdings signed a strategic partnership for vitalizing global e-commerce of Korean and Japanese fashion brands.
About Cafe24

Cafe24 is a global success platform that provides a one-stop business environment for e-commerce merchants so that they can achieve continued growth by focusing on their creativity. Cafe24 has established an e-commerce ecosystem with 1.7 million Direct-to-Consumer (DTC) merchants and various global partners in areas like payment, shipping, and marketing. Cafe24 is poised for growth as more DTC brands and e-commerce participants continue to join the burgeoning industry.