Cafe24 connects 5 new SEA countries through Shopee
Press release
A total of 6 countries connected, including Indonesia and the Philippines
Doors open for Cafe24 merchants to directly sell to 650m Southeast Asian consumers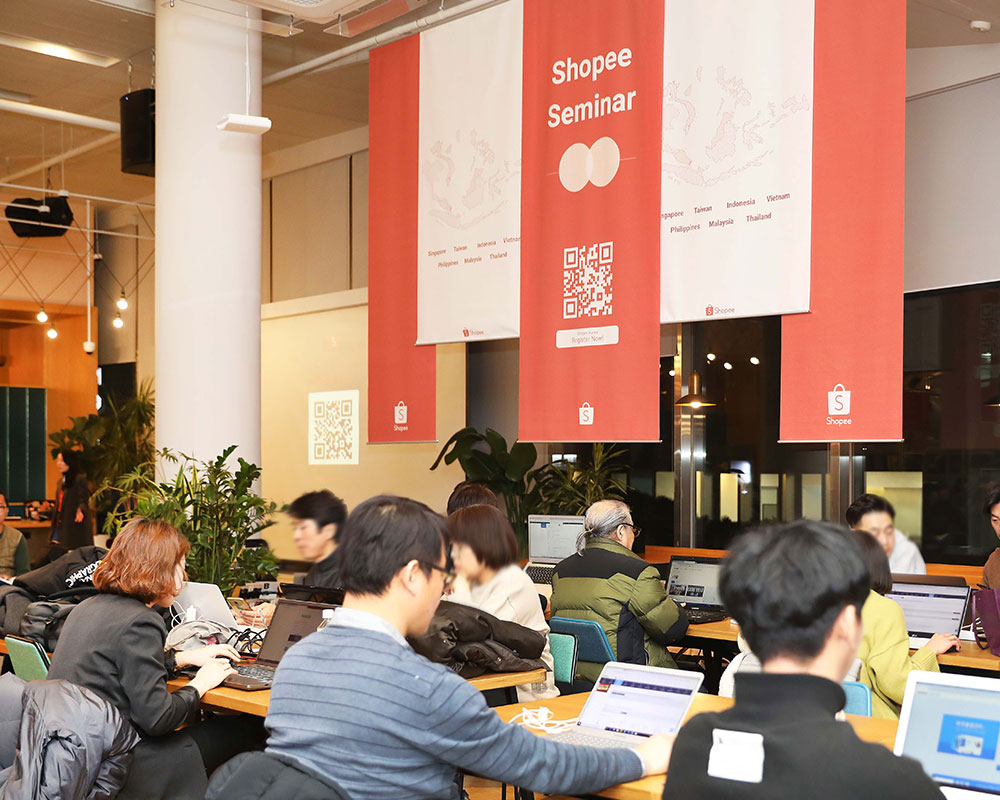 E-commerce merchants in Korea are now able to sell directly to six Southeast Asian countries with a single click.
Global e-commerce platform Cafe24 announced on Dec 11 that it is expanding its integration with SEA's number one online marketplace Shopee. Following the integration with Shopee Singapore through Cafe24's Multimarket Management service in October, the new integration will add Shopee's Indonesia, Philippines, Malaysia, Thailand, and Taiwan marketplaces.
Merchants on Cafe24's e-commerce platform can now sell to a total of six SEA countries just by uploading their products onto their DTC stores and connecting to Shopee's markets. The easy and convenient integration is expected to further vitalize cross border direct sales to SEA.
Shopee is one of the most popular online marketplaces among 650 million SEA consumers. It generates over 10 billion dollars in annual Gross Merchandise Volume (GMV). Shopee also leads in mobile shopping market share in key SEA countries and Taiwan.
Jaesuk Lee, CEO of Cafe24, said, "Southeast Asia is one of the most rapidly growing consumer markets in the world today." He added, "Cafe24 strives to open new doors for merchants so that they can be successful in global markets like Southeast Asia."
Meanwhile, Cafe24's Multimarket Management service allows merchants to register products available on their DTC stores to external marketplaces like Shopee in a single click. Connecting products to multiple sales channels help increase revenue. The service is available for all Cafe24 merchants.
About Cafe24

Cafe24 is a global success platform that provides a one-stop business environment for e-commerce merchants so that they can achieve continued growth by focusing on their creativity. Cafe24 has established an e-commerce ecosystem with 1.7 million Direct-to-Consumer (DTC) merchants and various global partners in areas like payment, shipping, and marketing. Cafe24 is poised for growth as more DTC brands and e-commerce participants continue to join the burgeoning industry.
About Multimarket Management

The Multimarket Management service is a tool that helps Direct-to-Consumer (DTC) stores sell on online marketplaces, social commerce sites, and other external marketplaces by syncing products with the main Cafe24 DTC store. Adding new products, managing orders and shipping information can all be efficiently managed from the Cafe24 admin. This service enables merchants to sell their products on multiple online channels with less complexity and maximize sales.