Cafe24 and Innocean sign partnership for licensing service
Press release
Cafe24 and Innocean sign partnership for licensing service
Use of licensing to become more accessible for e-commerce stores
Online stores to grow biz by creating goods featuring brands and characters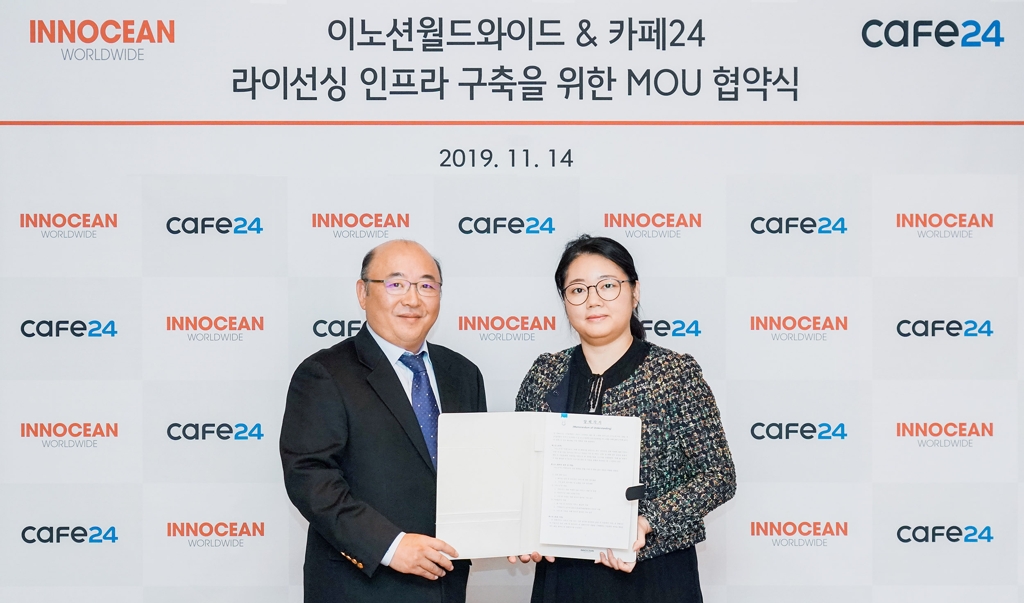 E-commerce stores running on Cafe24's platform will now be able to utilize licensing to easily produce, ship, market, and promote products.
Global e-commerce platform Cafe24 announced on Nov 18 its MOU with Hyundai Motor Group's advertising subsidiary 'Innocean Worldwide' for supporting online businesses with licensing services.
The two companies will roll out licensing services for e-commerce stores to give them easy access to using global brands and characters in the production of their store goods. For instance, if an online business wants to produce clothing featuring a famous character, the previously complex licensing processes regarding contracts and fees will be simplified into a couple clicks on an application.
Cafe24 and Innocean will join efforts to vitalize licensing business within the e-commerce market through integrating the licensing service into Cafe24's App Store. In addition, services including licensing-based product planning, production, promotion, and shipping will also be supported.
Innocean is one of Korea's biggest global advertising companies and is most concentrated on the Hyundai Motor Group. Innocean holds the licensing rights to various global characters and brands including 'Robot Taekwon V' and 'Sweet Monster' through which the company is continuing to grow its content business.
Cafe24 CEO Jaesuk Lee said, "The environment has been created where online businesses can easily gain product competitiveness through the licensing service." He added, "Cafe24 will continue to sophisticate its platform to offer more diverse services like these so that businesses can achieve growth."
About Cafe24
Cafe24 is a global success platform that provides a one-stop business environment for e-commerce merchants so that they can achieve continued growth by focusing on their creativity. Cafe24 has established an e-commerce ecosystem with 1.7 million Direct-to-Consumer (DTC) merchants and various global partners in areas like payment, shipping, and marketing. Cafe24 is poised for growth as more DTC brands and e-commerce participants continue to join the burgeoning industry.