Cafe24-Kakao webinar on revenue-driving big data strategies a success
Press release
Kammi Apparel achieves 400% sales growth in 9 months with Cafe24 Marketing
46-million-user Kakao ads offer optimized strategies for more traffic & repeat purchases
Global e-commerce platform Cafe24 successfully held its 'Winning Kakao marketing strategies' webinar with Kakao on July 29. The webinar attracted 1,400 attendees, including one-person businesses, SMBs, and conglomerate affiliates.
Kammi Apparel, a clothing brand that achieved rapid growth with the help of Cafe24 Marketing's consultation services, gained much attention. Since launching its Kakao advertising campaign via Cafe24 Marketing in September 2020, its revenue for June 2021 rose 400%, and customer numbers jumped 250%.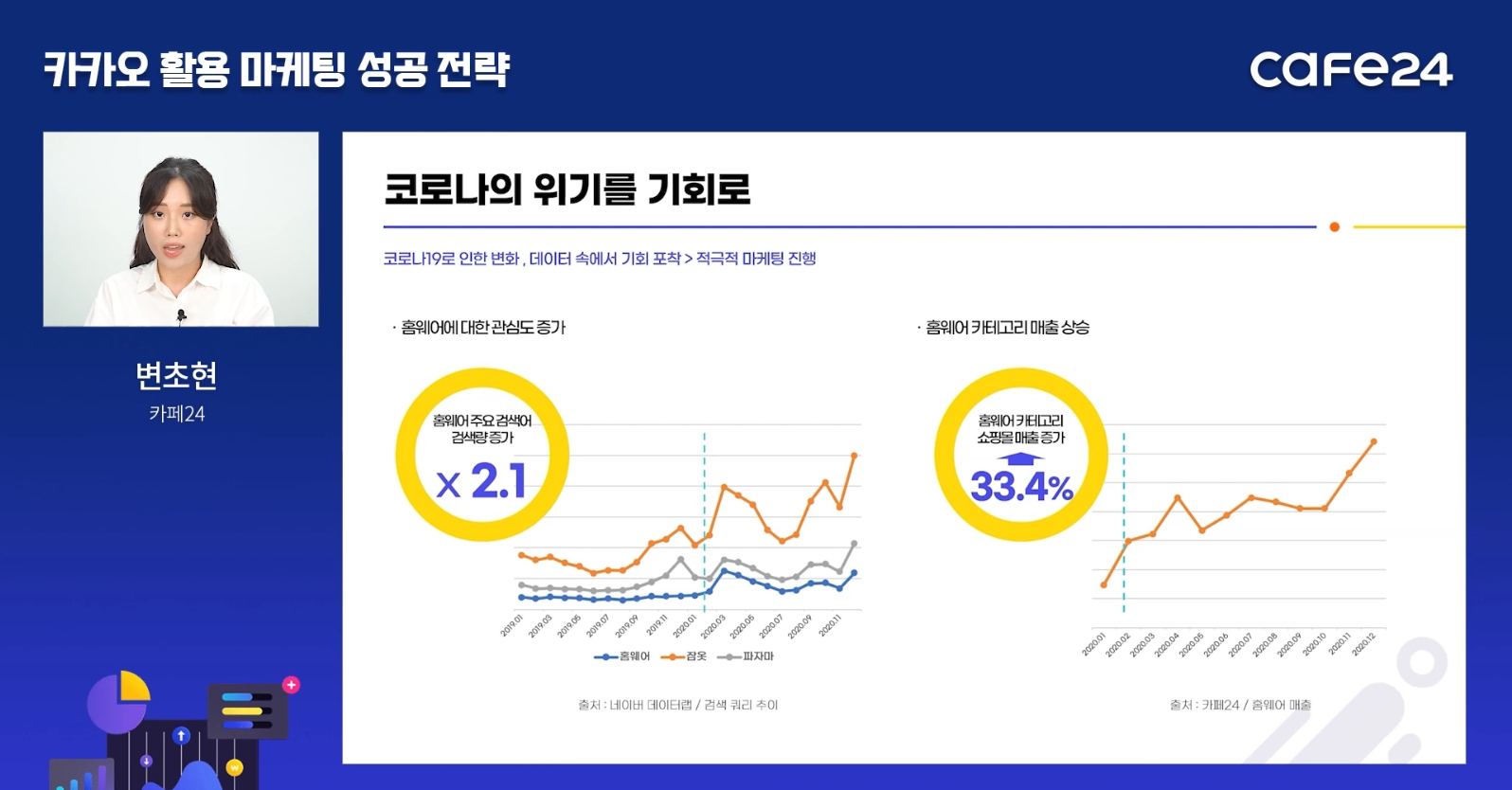 Byun Chohyun, Marketing Manager at Cafe24, points to Cafe24's big data market analysis tool for Kammi Apparel's success. "The big data tool recognized that there was an increase in loungewear sales and searches, allowing us to push the right ad campaigns right away," she said. "We also used Kakao's advertising services to create optimized strategies for each step of the customer purchasing journey – from first store visits, conversion, to repeat purchases."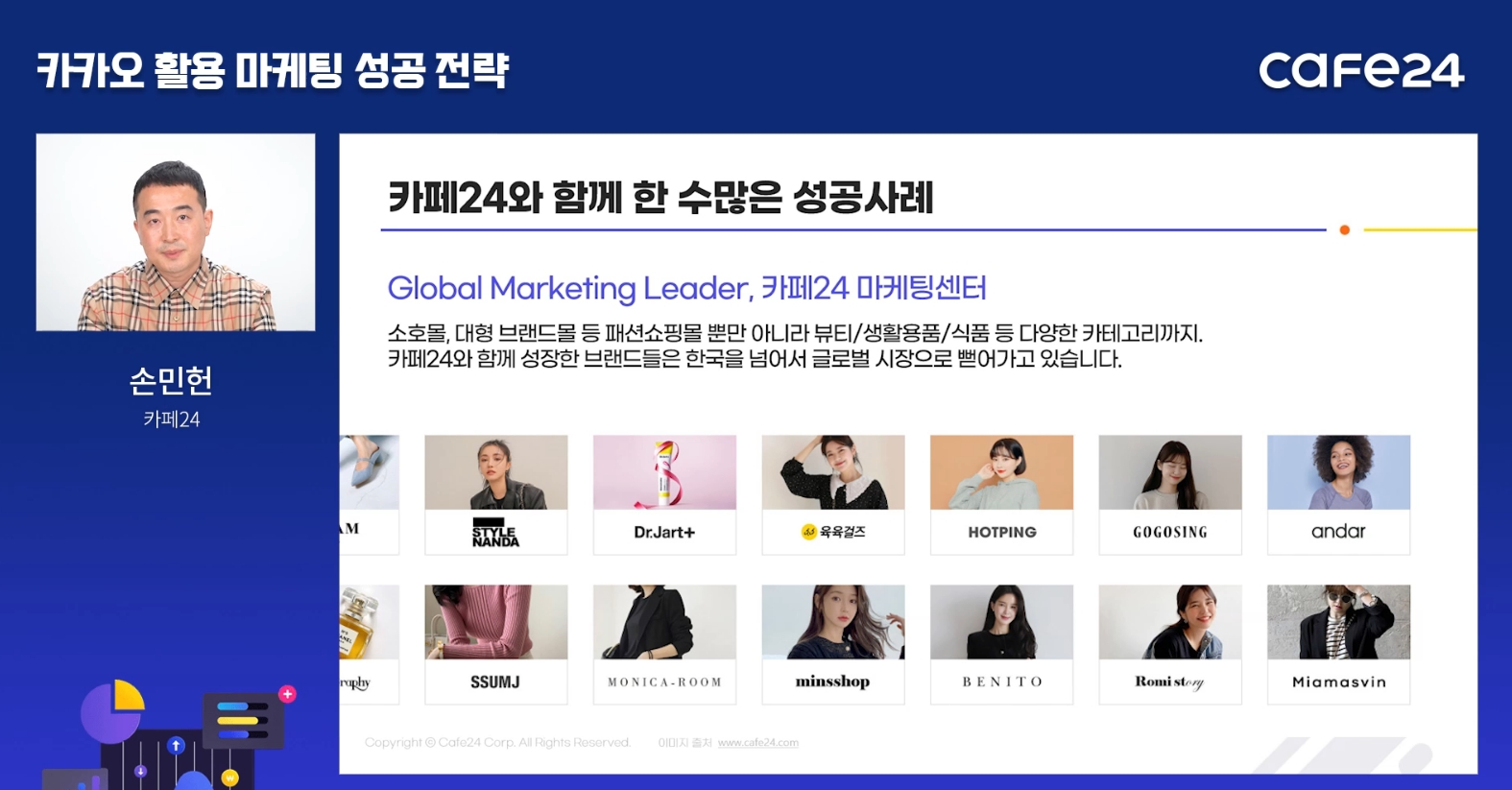 Son Minhun, Marketing Manager at Cafe24, introduced Cafe24 Marketing services that help merchants manage advertising KPI (Key Performance Indicator), respond promptly to market changes via expert consultations, and develop effective global marketing strategies with localization professionals.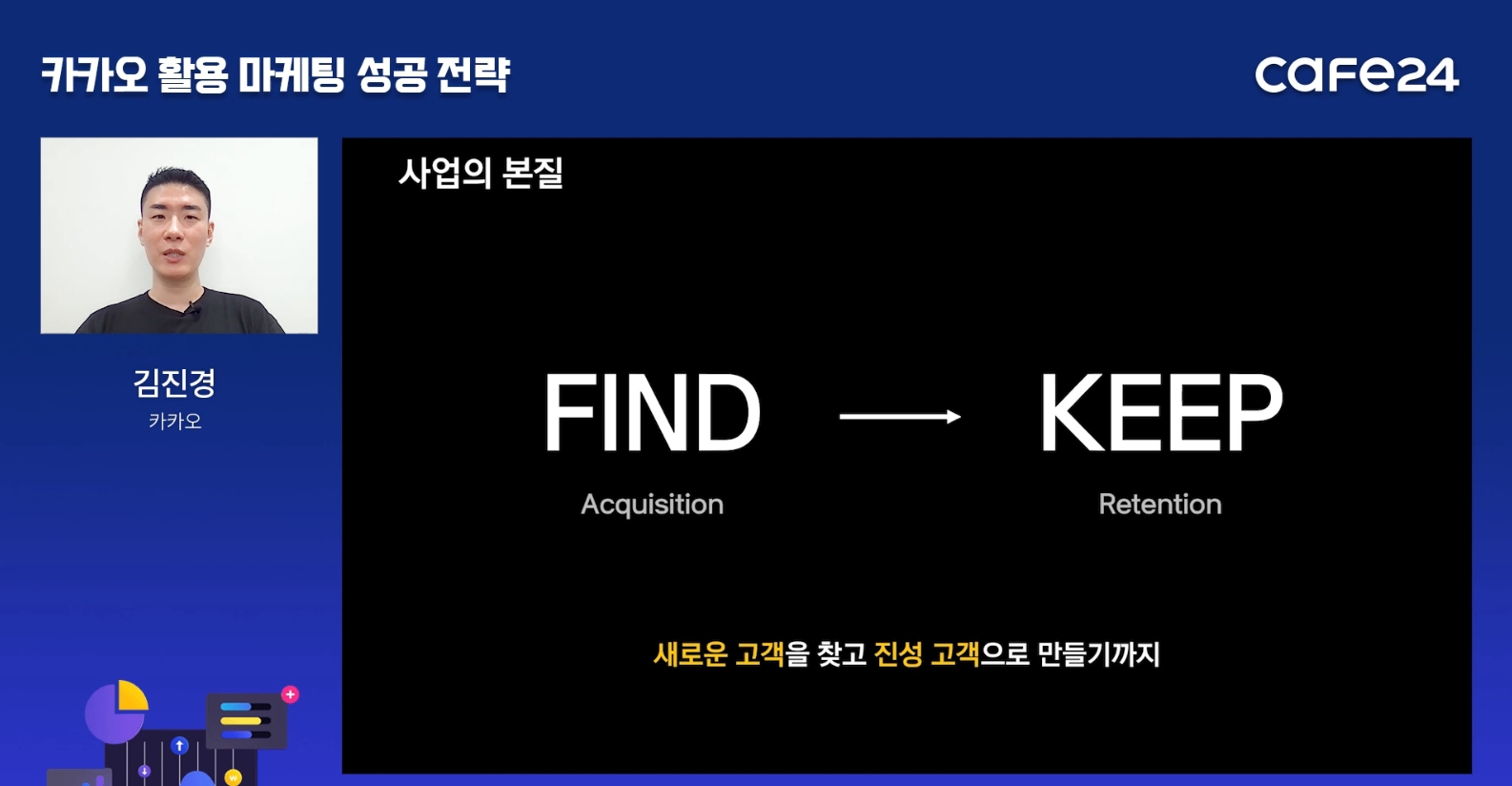 Kakao Business, an advertising solution based on KakaoTalk, was also introduced in depth during the webinar. "Kakao Business is a solution optimized for finding, connecting, and strengthening relationships with customers," said Kim Jinkyung, Biz Conference Head at Kakao. "Its strength is that customers who enter and sign-up on online stores by clicking on ads will naturally connect with brands' KakaoTalk Channel accounts. Customer-brand relationships can also be further strengthened through events and continual promotional messages."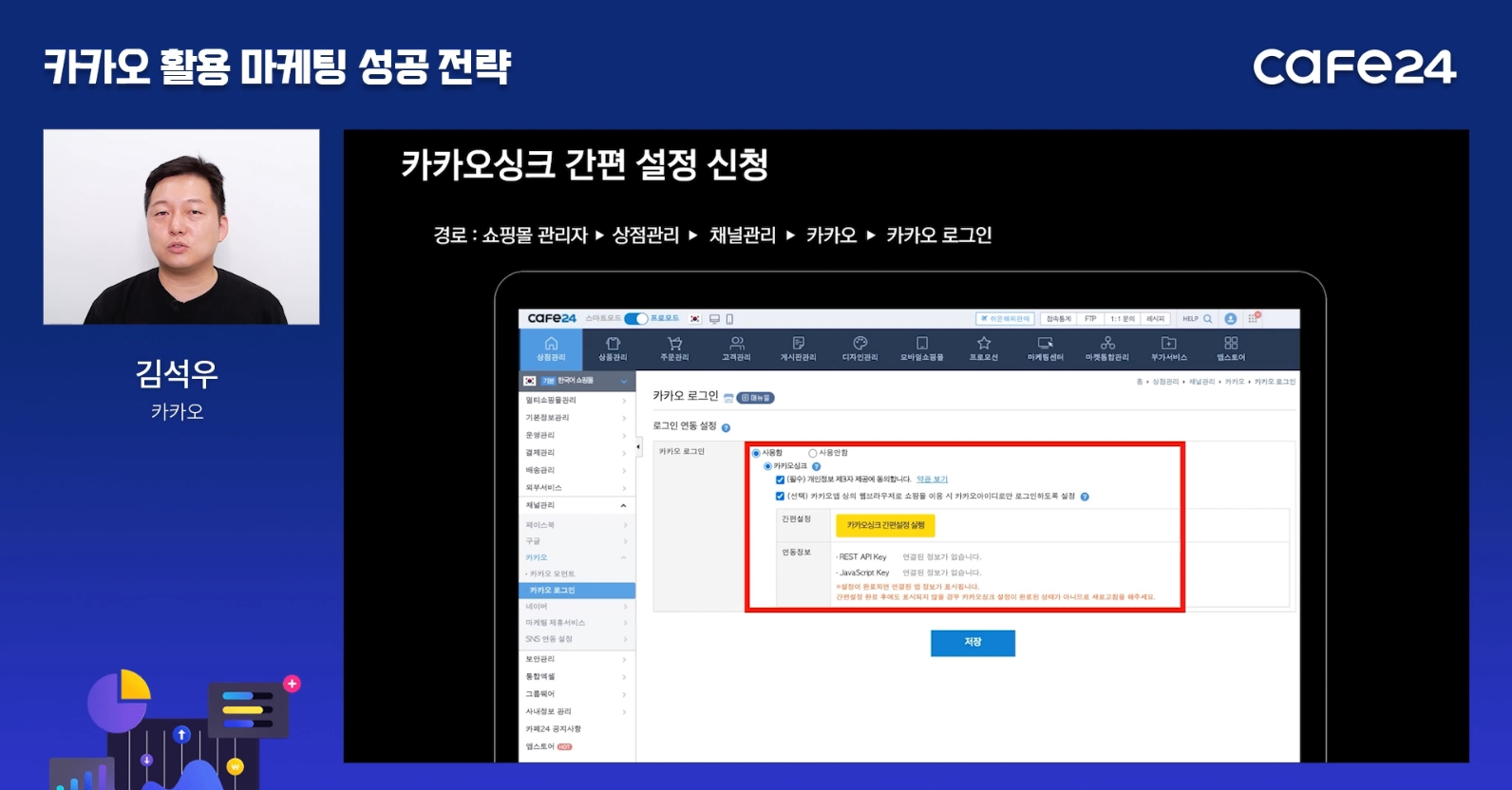 "Kakao Sync allows for instant registration by agreeing to terms and automatically adds the business' KakaoTalk Channel account," said Kim Sukwoo, Biz Conference Manager at Kakao. "Brands using Kakao Pixel & SDK can easily integrate with Cafe24's platform," he added. "Through the integration, they can better analyze customer behavioral patterns and roll out data-based targeted marketing campaigns."
Cafe24 will continue to work closely with Kakao to provide its merchants with more revenue-driving advertising and marketing services.
"The current e-commerce market's rapid growth and change in consumer patterns will create new opportunities for online merchants," said Lee Jaesuk, CEO of Cafe24. "We hope this webinar with Kakao will provide a stepping stone for merchants to achieve more business growth."
About Cafe24
Cafe24 is a global success platform that provides a one-stop business environment for e-commerce merchants so that they can achieve continued growth by focusing on their creativity.
Cafe24 has established an e-commerce ecosystem with Direct-to-Consumer (DTC) merchants and various global partners in areas like payment, shipping, and marketing. Cafe24 is poised for growth as more DTC brands and e-commerce participants continue to join the burgeoning industry.